Giles turned 2 today. It seems like he was just born!!! Because of the new baby/exhausted, we decided to celebrate the birthday with just the four of us and I am so glad about that now since Giles had a horrible cold and was super grumpy!
It started out well...
and then we tried to get him to put on a birthday crown...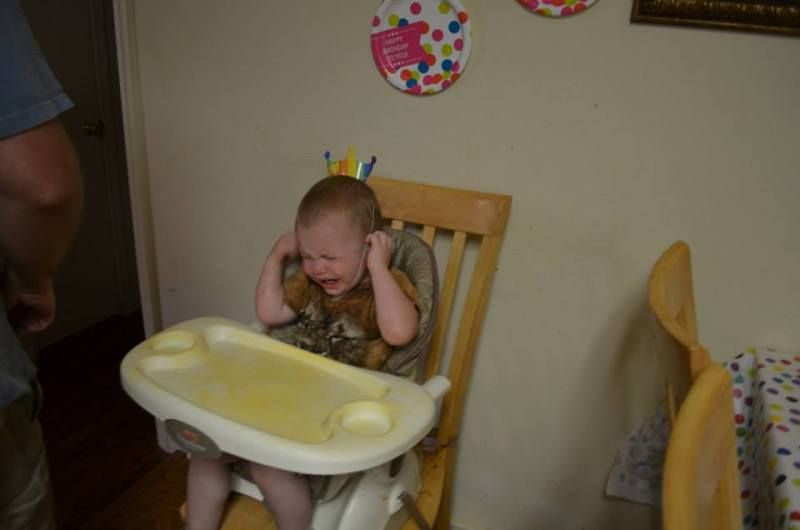 and then we tried to make him eat cake (so cruel!)
He had a pile of presents and only opened 2 before deciding he had enough of that...so we spent the next 20 minutes denuding Mr. Potato head.
Now it is blessed, blessed naptime. The rest of the presents and a second chance at cake will happen this evening I guess.