---
Surely there's an old thread for this already somewhere....

Since having a kid, I have been relegated to coming up with something (typically on the fly) that goes along with whatever my four year old daughter dreams up to take her trick-or-treating as we never had parties to attend these days. Last year she was Spiderman....girl, and I was Firestar (with a fever in 80something degree weather at night no less). This year I am so damn proud of how I managed to pull of her idea for her sans sewing machine that I have to share with nerdy folks like us who may actually get who she is. Took her to an early even tonight and one two year old girl and her dad lit up when they saw her and it made her so happy that that's good enough for me, but check out my little borrower Arrietty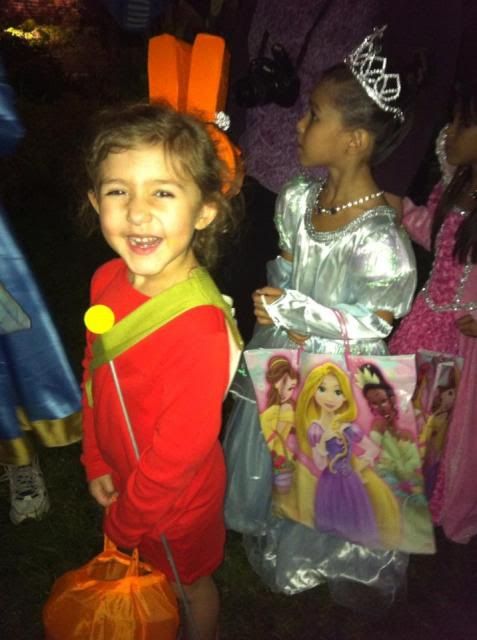 she was adamant that she wanted to be her, and I was super excited to try.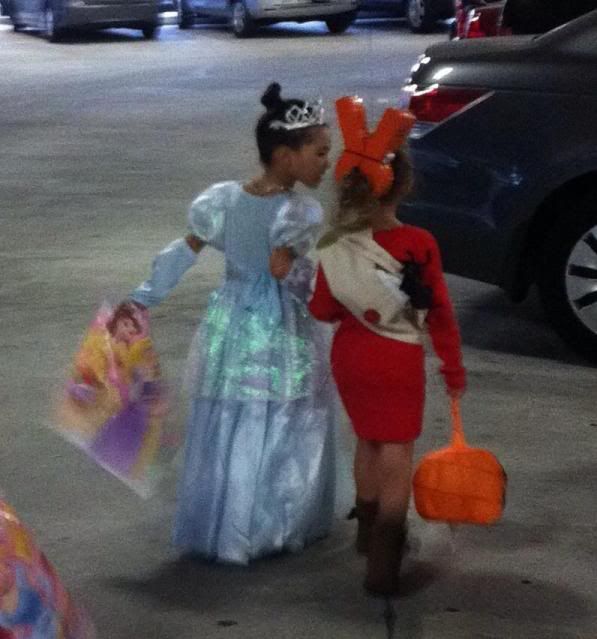 not sure if you can see the giant sugar cube in her bag and the big black ant eating from it.
she wanted me to cut a giant elephant ear from our yard to use as 'an umbrella', but the even we were going to was so packed full of people, I'm glad I was able to talk her out of it.
A few adjustments to the beast of the hair clip I made (out of old cracker boxes, woot!) and Halloween night should be perfection! I wish you could see the little tabs that the straightpin/sword slide into. i need to shorten it tho as it was draggin on the ground. Suddenly I'm glad we had this first run, even if it was mayhem at the event.
I'm thinking of just going as KiKi from KiKi's Delivery Service (red bow, dark dress, red shoes, broom with black cat, done!) unless anyone has a better idea that's just as easy.
I love Halloween!
What are your kiddos requesting this year?