Atticus loves a sunny windowsil!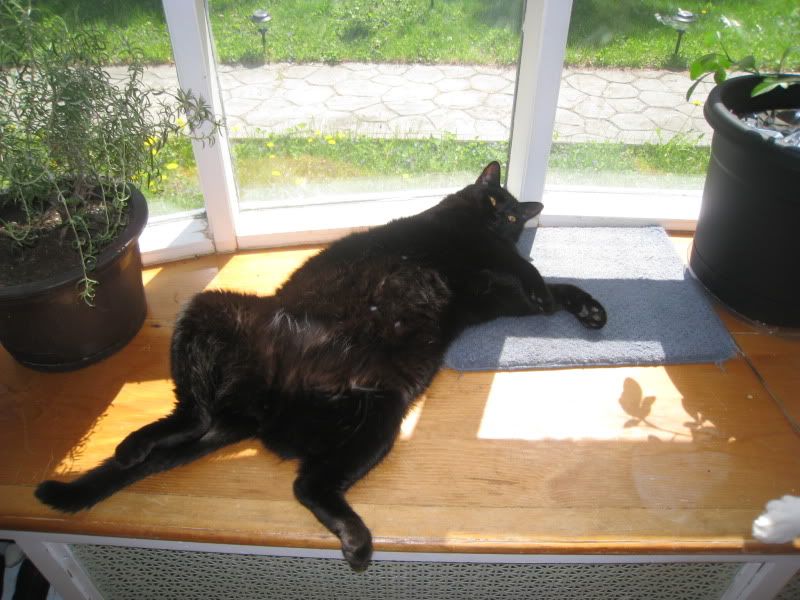 He stretches and basks in the sunbeam...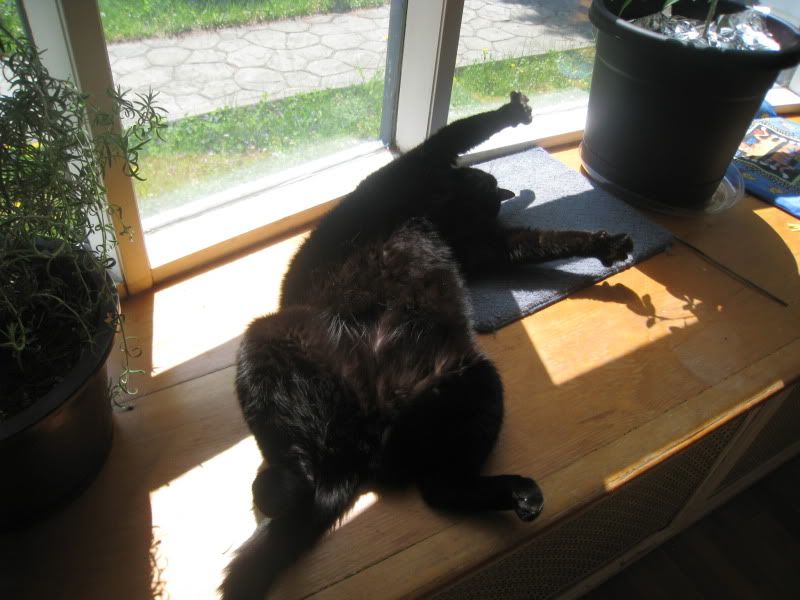 Until...
SIR DIDYMUS PHOTOBOMB!!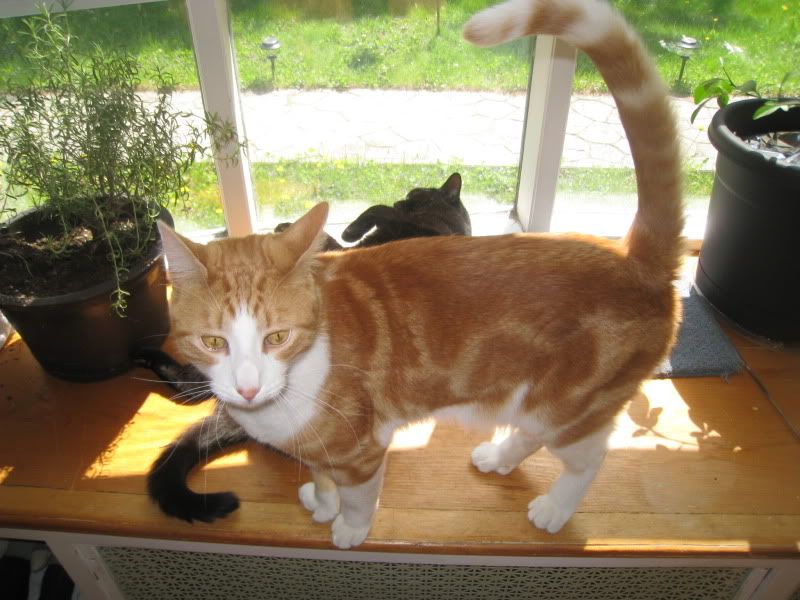 Aww! Mr. Monchichi loves to snuggle up in our bed!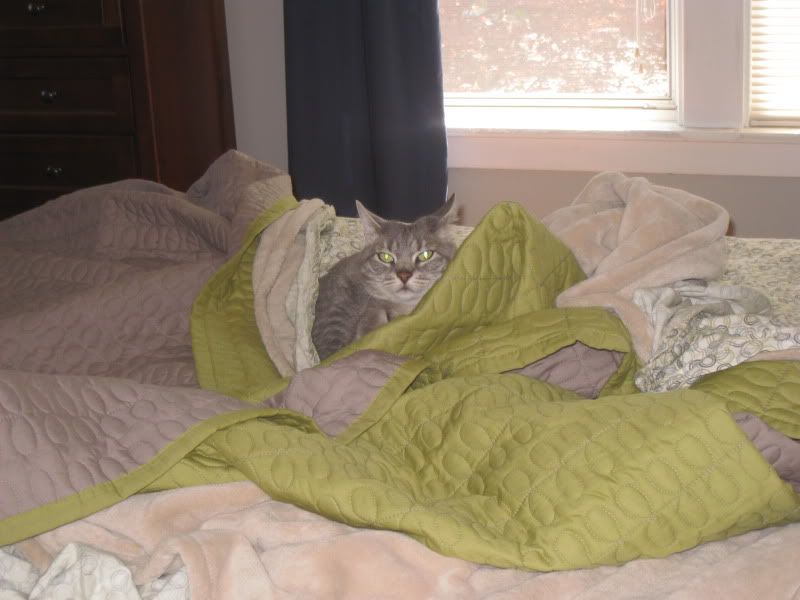 ... Wait a minute... what's that noise?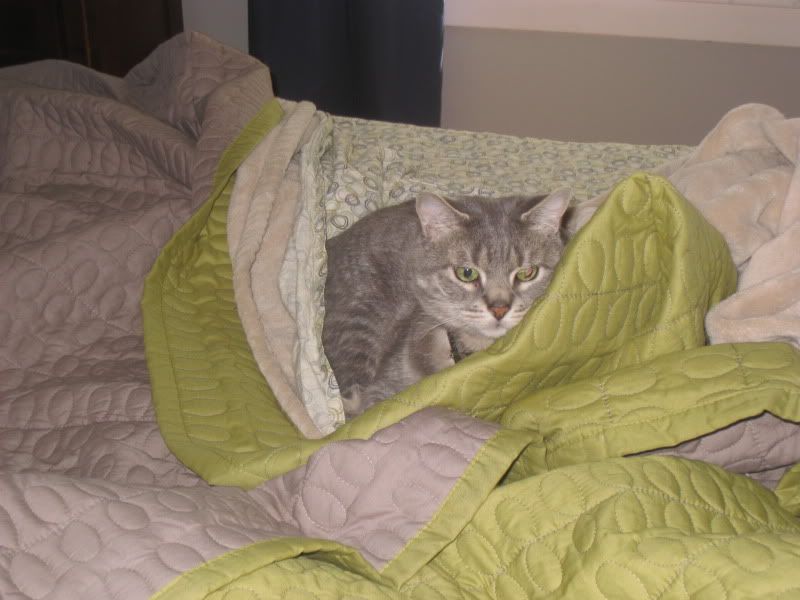 OH HAI! SIR DIDYMUS!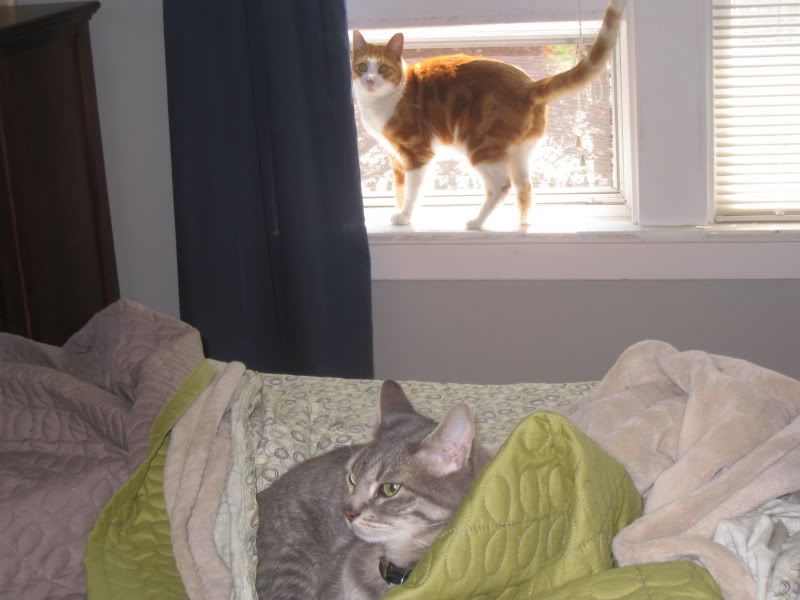 And just cause it's cute, birds land on the roof and wire outside the bedroom window, providing fantastic CatTV.