She had a cake. It was maple peanut butter.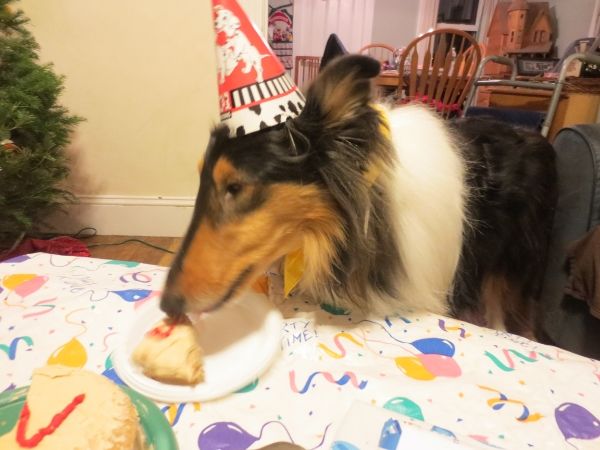 And then she got drunk and climbed on the table.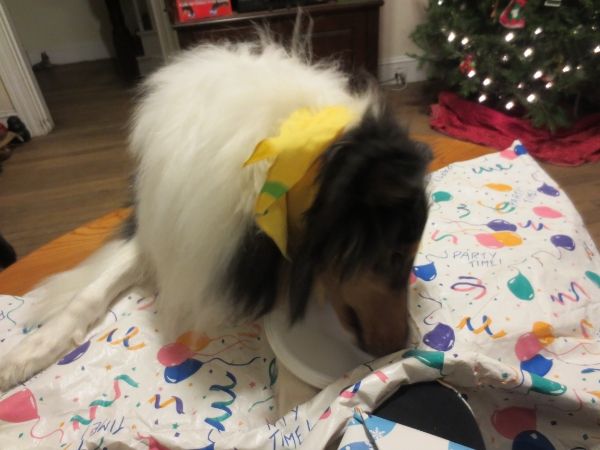 It was impossible to get a good picture, because there was CAKE and she wouldn't sit still. So here's a pic of her from yesterday, when she was posing like a total ham.
Here's video of the party. She got a dvd for dogs, which is what she's watching at the end of the video.
Now she's all tired out and napping on my feet! I think she had a good day.