---
What is your pet going to be this year? What was s/he in previous years?

I'm still trying to decide on Sable's costume for this year. Here are some things she was in previous years:

Witch: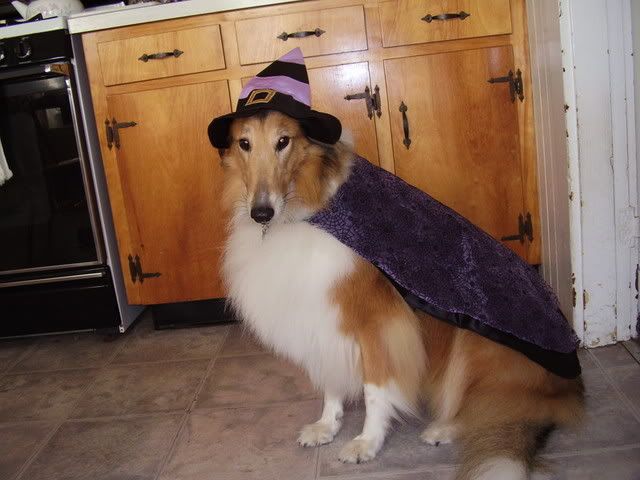 I think this was the first Halloween costume she wore. Someone donated it to the shelter (in case the dogs wanted to dress up I guess?) and I borrowed it for Halloween.

Peapod:


We entered this one in a costume contest, but we didn't win.

Hippie Bus: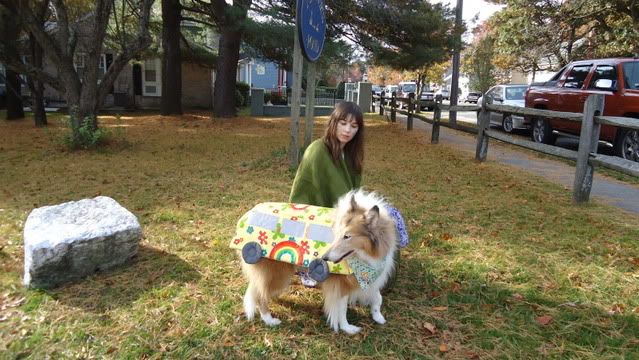 My mom bought this one for Sable. We were also in the costume contest this year. I decided to dress up as a hippie to go along with Sable's costume. I was the only human in costume, and the rest of the people there kept looking at me like I was a total weirdo. We didn't win, again.

The Eleventh Doctor:


I just really wanted to see my dog in a fez. I almost put her in the costume contest again, but decided that I didn't want to spend the entire parade explaining what Doctor Who was to every person there. So after all the work I went through finding the parts for the costume, she only wore it for the 5 minutes it took to take these pictures.