Dave is 4!!!! I also decided it could be my other dog's birthday as well, since we have no idea how old Harriet is or when her birthday is... so I made each of them one (with a few extras for a special treat for another day)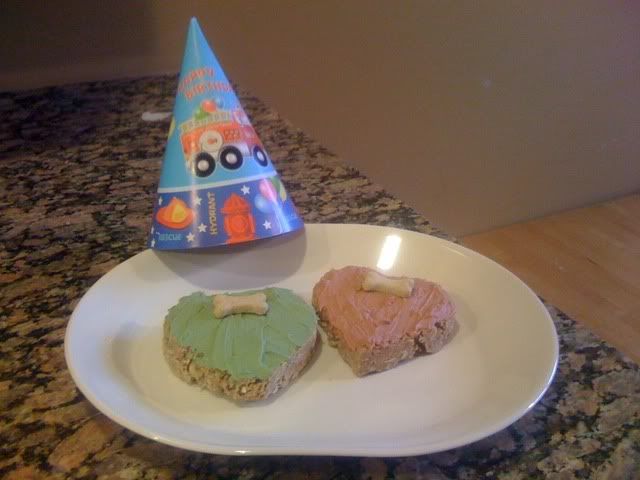 The recipe is from a cookbook I am in the process of reviewing, but let me say that it is a vegan, amazing, and super simple recipe. The icing I made by mixing 2 parts cream cheese with 1 part peanut butter! And a drop of color in each! Dog-friendly, vegan, and easy!
I posted their Christmas picture the other day (I am not a crazy dog lady, I swear), but in case you didn't see it, this is them!!