Don't worry, he's ok!
Must've run into a fence or something, it was pretty bad. I'm so excited to get his stitches out tomorrrow! He's usually free to go outside but has had to stay in my room for 10 days, so he's been a little cranky..
Here's his usual lazy self: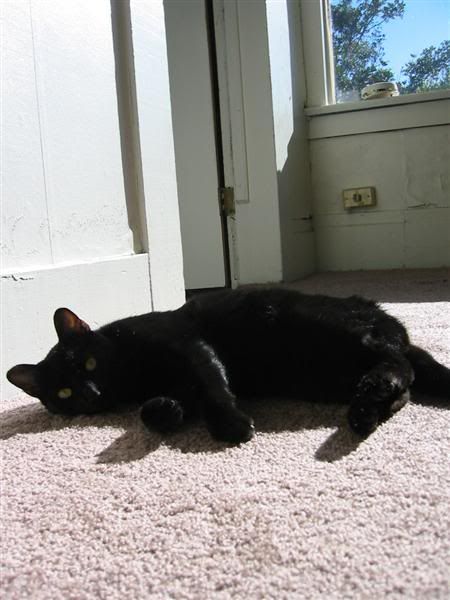 Here's a weird blurry photo of his stitches:
Mostly thought of sharing because of what I noticed this morning. I've been crushing up an antibiotic pill and mixing with some wet food to get him to eat it, usually I just feed him dry food..
That's the wet food there in the center with all the other food items slowly backing away. I swear I've been slowly making this arrangement subconsciously until it finally became obvious this morning, haha. I figured you guys could appreciate.