I just returned from honeymooning at Mango Bay in Grenada, and I want to tell everyone about it because it was so freaking awesome.
It's basically four cottages set above a black sand beach, with a small veggie restaurant onsite. The chef, Kiddusi, cooks mainly vegan, anyway, but if you say you're vegan, he will make all the food vegan for the time you're staying there.
I wasn't able to get great photos of everything, as the sunsets are early there and the restaurant area is alfresco, so lighting was an issue.
I'll start with breakfasts, because those were my favourite, and decently lit! (I'm hoping these images work, as it's the first time I've linked anything from my google photos account)
Every breakfast started with mango fresh from one of the many mango trees on the property....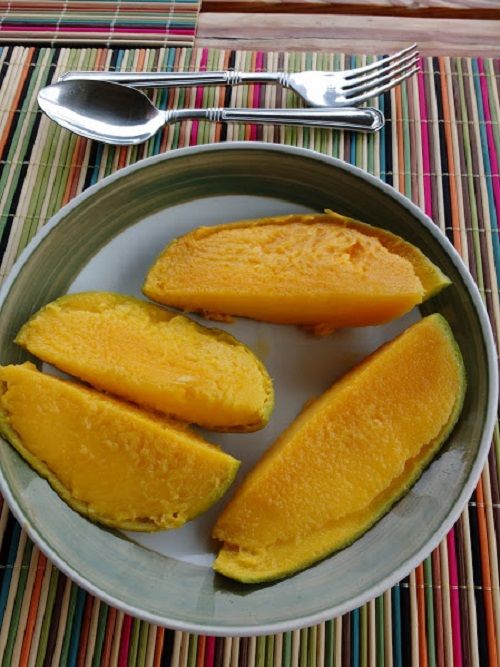 We had pancakes with fried plantain twice, once with guava syrup and once with nutmeg syrup...
And other days we had these amazing fried coconut breads with a variety of toppings/fillings.... more plantain, curried potatoes, one day a homemade nutella type spread, guava jelly....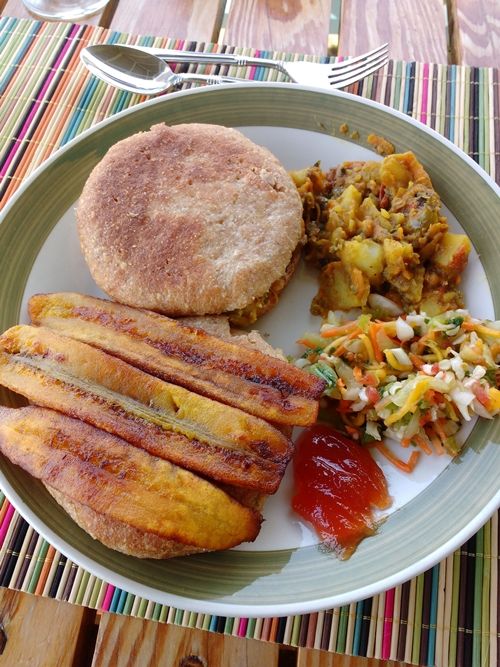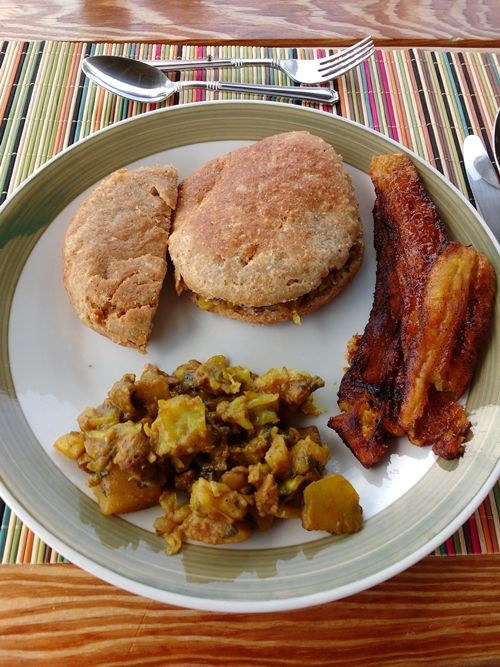 Breakfast came with awesome freshly infused teas, like rosemary (amazing), and ginger and cinnamon, and our last day we got hot chocolate made with local cocoa and spices such as cinnamon and nutmeg, in true Grenadian style...
And, as if that wasn't enough... you get to eat your breakfast with these guys who come down to eat fruit Kiddusi throws them, as well as fallen blossoms and such.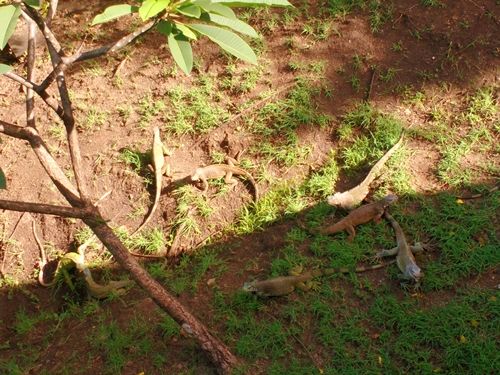 Plus, this is the view from the restaurant... not too shabby!
We only ate lunch once as we were generally out and about, but it was similar to dinner... a three course affair!
We had cream of callaloo soup to start, with a chunk of sweet potato...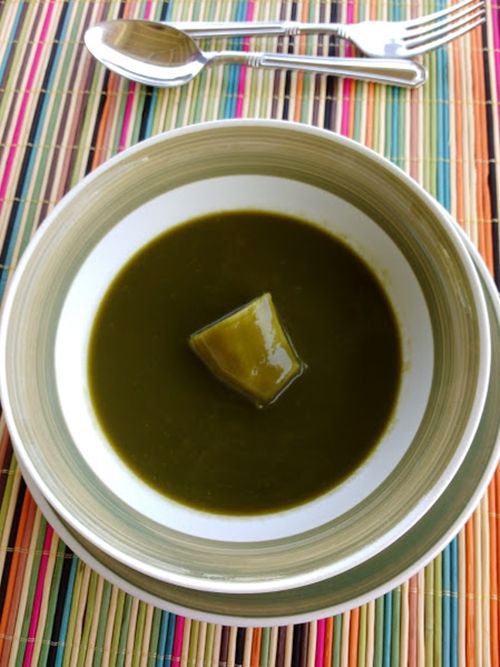 Then rice and lentil peas, pumpkin stew (I think), fried aubergine, salad.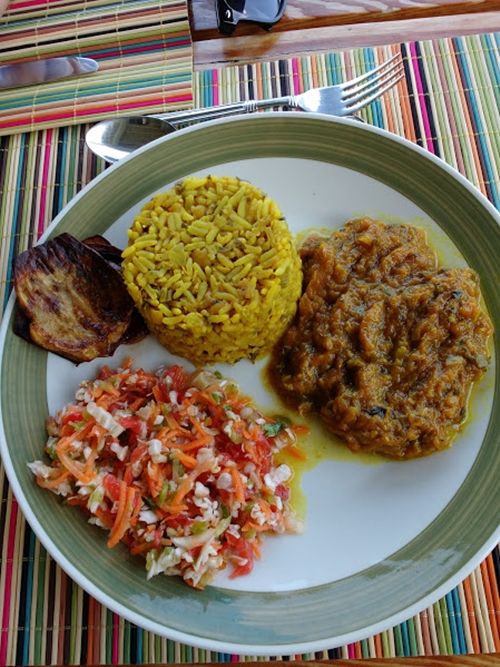 We got lovely fresh juices with lunches and dinners, this one was cherry...
I didn't get a good photo of any desserts, but they were generally amazing fruit sorbets and/or homemade Bounty-like coconut chocolate bars.
I did, however, snap a pic of these vegan truffles we got from Belmont Estate, home of the Grenada Chocolate Company.
I'm only going to show a few of my favourite dinner things as they're so badly lit, but....
I can't remember what these were called, but they were some kind of fried gram flour thing with hummus and curried green mango.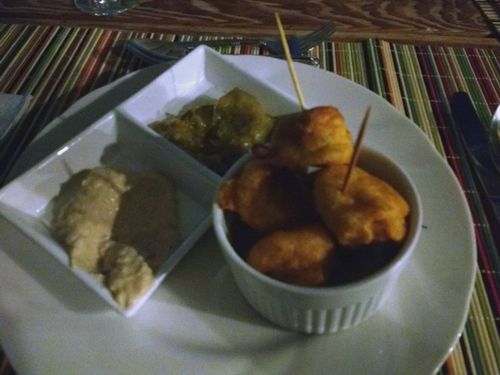 Riced yam, pigeon peas, bbq tofu and kale salad
Callaloo pizza... I'm a bit of a pizza snob, and while it was super different from, say, a pizza from Naples, it was amazing... a real Caribbean twist on a classic, with fresh chilis under all the callaloo. Yum.
We were the only people staying here all week. I know it's off season, but it's still a shame because I bet if more vegans knew about it, it would be packed!
The only bad thing is that it's really not suitable for people with accessibility issues due to having steps down to the cottages and then 100+ steps down to the beach, but I suppose it can't really be helped, because Grenada is super hilly and stuff.
Although we didn't eat much outside of Mango Bay, because it was a bit out of the way (and the food was so awesome), we didn't struggle anywhere else, and whenever we said what we didn't eat, they'd say "Oh, that's good!" I think implying that it was healthy... I didn't like to correct them, but nobody was weird about it, or baffled by it, which was nice.
Anyway, I just wanted to share because it was bleedin' incredible, so there you go!