Gals/Guys/People,
My coworker went to Jamaica. And she brought me back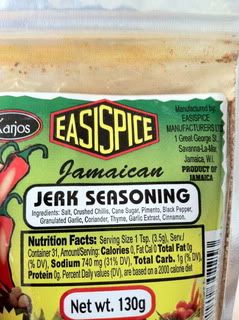 So far, I made Jerk Seitan from VWAV using this spice mix instead of the dried spices called for. But I want to make more!
I was hoping that the collective knowledge of you, The PPK, could come up with some options. Please?
(also, sorry if the image is huge. I tried to resize it on photobucket. It looks small there but huge here anyways. Tips on that would also be appreciated)