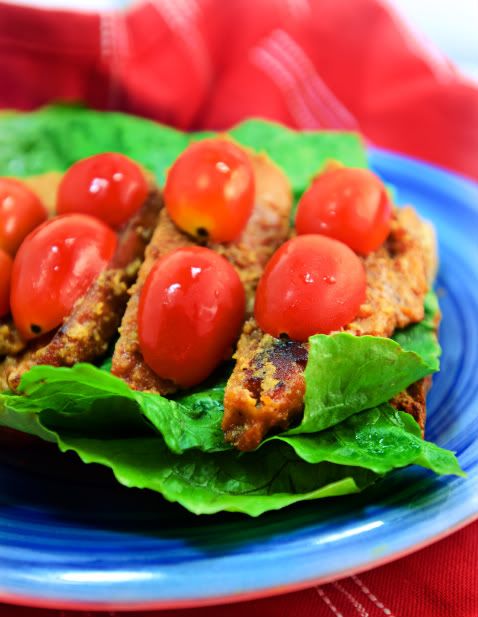 I am trying to perfect a good seitan bacon recipe... it's almost there. When it's done, I will share!
This batch had, Vital wheat gluten, chickpea flour, water, nooch, liquid smoke, ketchup, onion powder, mustard and a bit of chili powder. I think that some allspice would have been a good thing.. maybe some apple juice too? hmmm...
Anyone here have any success with seitan bacon?