This is has been a really great Sunday (mostly thanks to NDPittman and some other friends) I've had a ton of delicious food today. Went to Fazenda's Coffee Roasters this AM with NDPIttman and it was beyond delicious.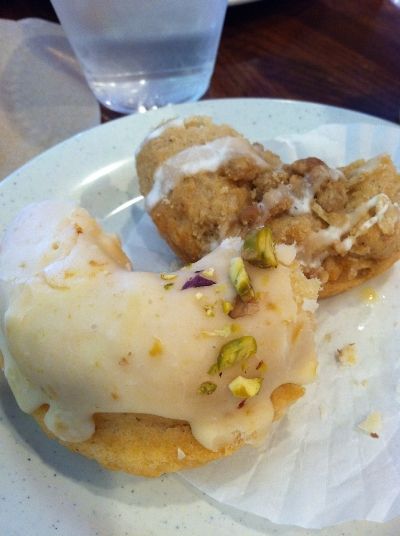 Apricot Glazed Donut with Pistachios and Apple Crisp donut (split half and half each)
Vegan granola drowning in soy milk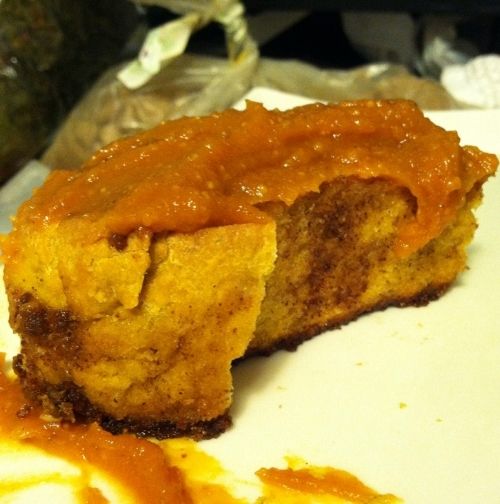 Tonight, I used Vegan Dad's pumpkin pull apart roll recipe to make pumpkin cinnamon rolls with a peanut butter and cinnamon sugar roll up part and a pumpkin/peanut butter glaze/topping/frosting/whatever.