My Phoney Baloney's bacon arrived on Saturday and I've burned through an entire bag of it already. I think coconut bacon is my love language.
I attempted to call these muffins in order to make it acceptable to eat them with my morning coffee--Mr. equus insisted that anything with a glaze is a cupcake (oh really, smart guy? explain glazed donuts!) but whatever I'm eating them for breakfast anyway.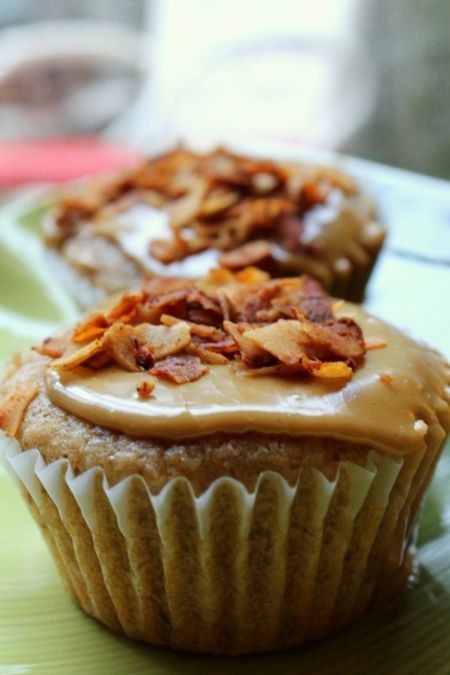 Bonus: behind-the-scenes shot of how this cupcake photoshoot abruptly ended. Coconut bacon is River's love language too.
Recipe here:
https://kaleninja.wordpress.com/2013/05/06/cupcakes-for-breakfast/