We went two Saturdays in a row! Love this place!
Calabrian chili pizza w/ vegan cheeze & sausage. So good with a hint of spice.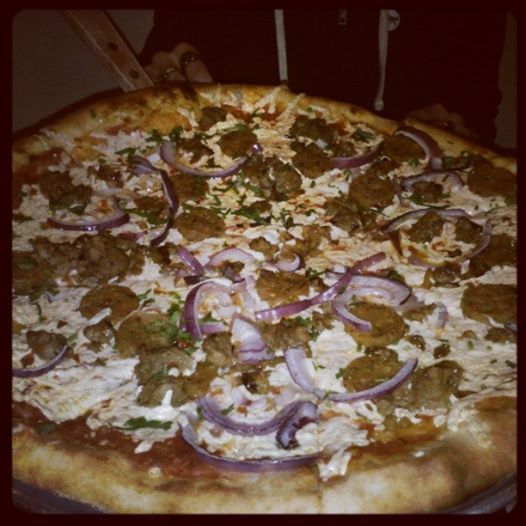 The Smiling Cow - good but next time I want the chili stuff on it! Plus the boyfriend picked off all the red onions on his slices...So maybe 1/2 pizza with no onions or no onions...
The kale ceaser - omg! We ordered it both times. This is our new fave spot.