My blog is dusty, but the food coming out of my kitchen has been super yum!
Lentil Loaves (my mom is stuck in 197something and always asks me to make these for her) with smashed red potatoes and gravy, and some sauteed snap peas.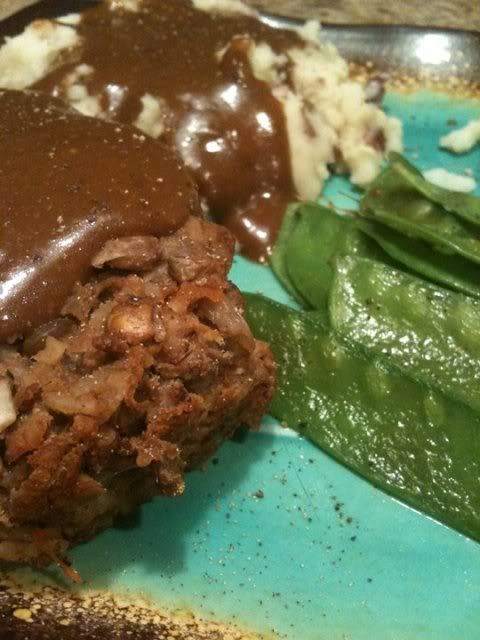 Finally got my hands on Daiya. I gotta say, It's stretchiness and gooeyness is AWESOME, but the flavor took some getting used to. I prefer the Mozz style on pizzas, but these enchiladas were so great after sitting in the 'fridge a few days! (mozzerella style inside, cheddar style on top, then black beans and red onions and homemade enchilada sauce from Vegan Comfort Food. served with roasted broccoli (not pictured), some spanish brown rice I threw together with leftover rice and a 'salad' of butter lettuce and a glob of Tofutti Sour Creme).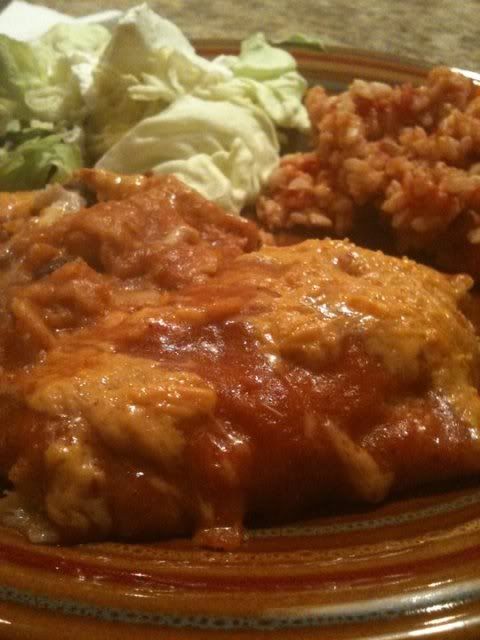 Isa's Red Lentil Thai Chili. Aw to the Yeah. words cannot describe the love (and so easy to make, makes a ton!)
Scramble Number One (clean out the 'fridge variety: tofu, onion, garlic, baby bellas, some canned tomatoes, salt, thyme, cumin, turmeric, nooch) and sweet potato biscuits (LOVE!) from AFR.
Scramble Number Two (holy crepe, there's nothing left in the 'fridge variety: tofu, onion, garlic, handful of frozen peas, salt, thyme, cumin, tumeric, nooch, fresh cilantro) so good!
and the best thing i've ever created/eaten, for serious! Just winged it when we wanted something 'Indian-esque'...made Socca batter and added coriander, cardamon, cumin, sea salt) then roasted potatoes and cauliflower and onions with various Indian inspired spices. threw some sauteed spinach in top with lots of garlic and oh. my. dog. dinner was awesome.
you peeps and your food porn inspire me!