I've never made it in all these years to Millennium's annual Southern Comfort dinner, so I finally did it this year, as it will be my last chance at their San Francisco location! My friend joined me at the last minute and we had a great time. Thankfully we got seated in the spare room in the back, which has better lighting and I was able to take better pics of the food! Enjoy!
The Menu:
Breads (my fave was the potato roll, because two of them looked like a little butt. Also, the chive butter was INSANE):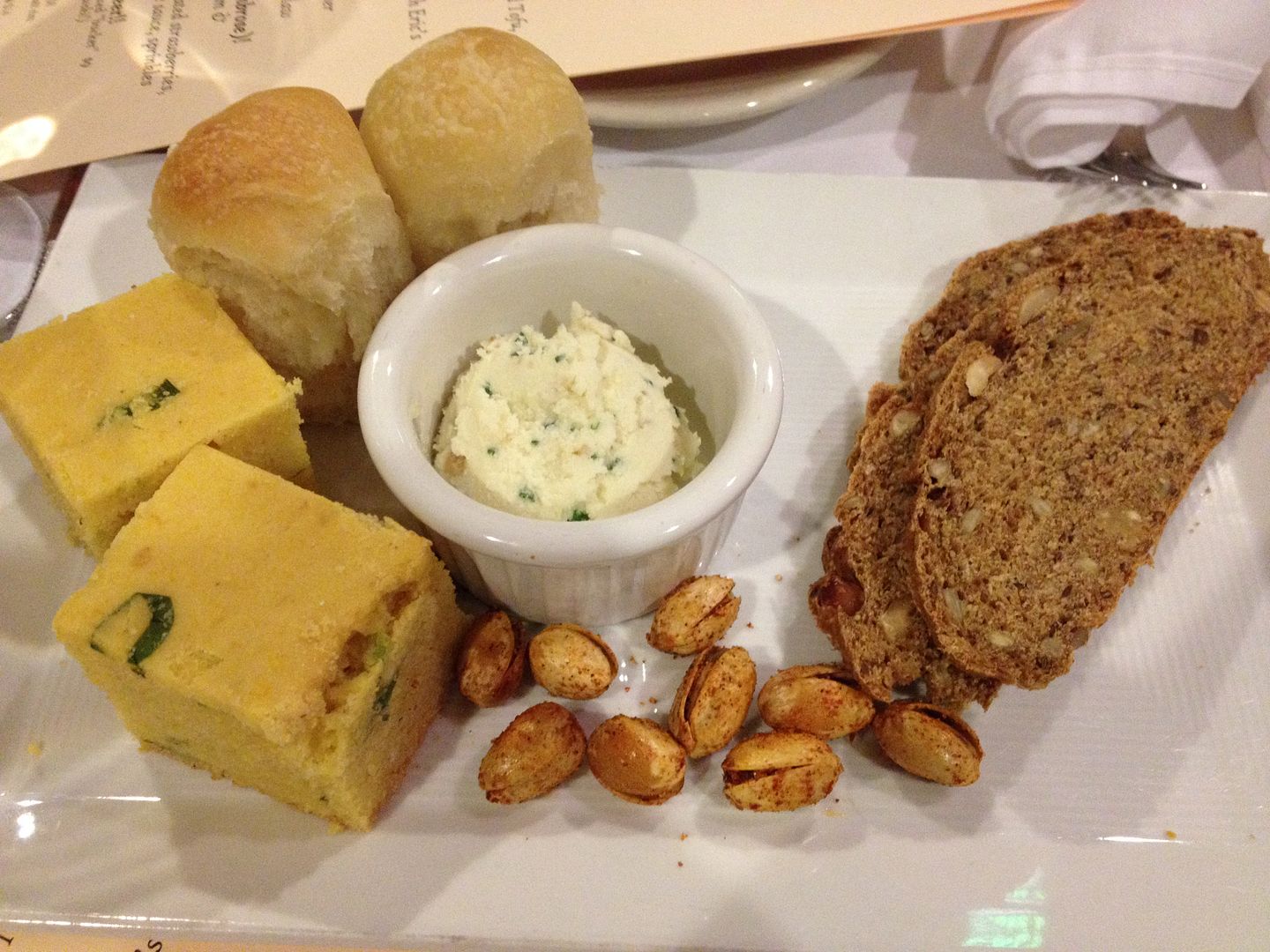 Fried green tomatoes, fava bean sopes, and tot poutine: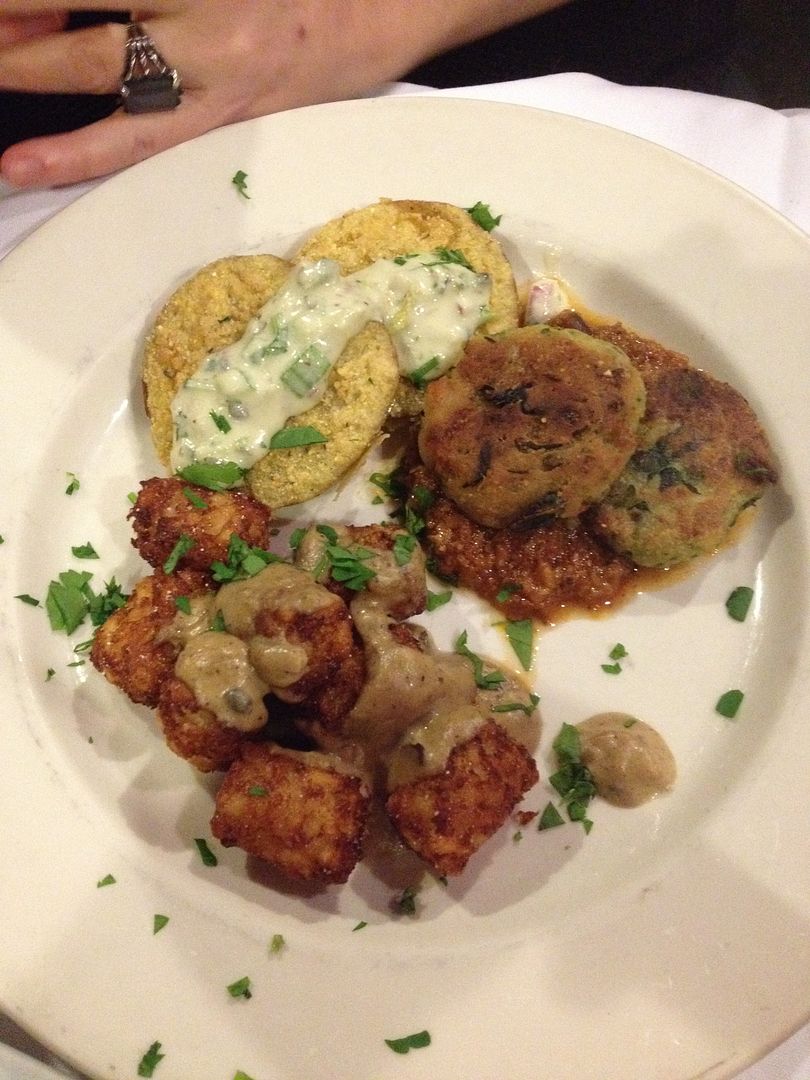 DRAAAANKS! Not pictured, the 'sassy pants' jelly shot which was a mixture of bourbon, sarsaparilla, and root beer. Here's my friend's 'Steve's "wanna meet that dad" BBQ negroni' (LOLed so hard at that drink name, it sounds like a song from
Tim and Eric
- "wanna meet that dad!")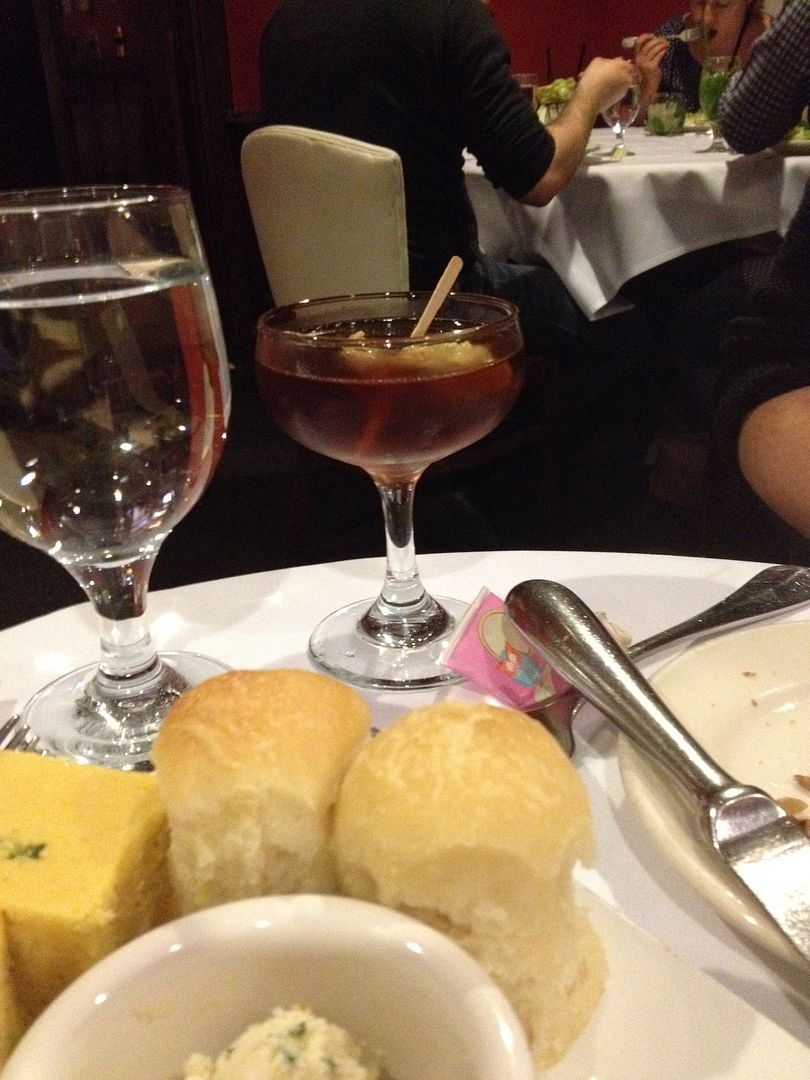 and my 'Santa Rosa Steph's "Out of Prison" Tepachelada (I don't even know, but it was great):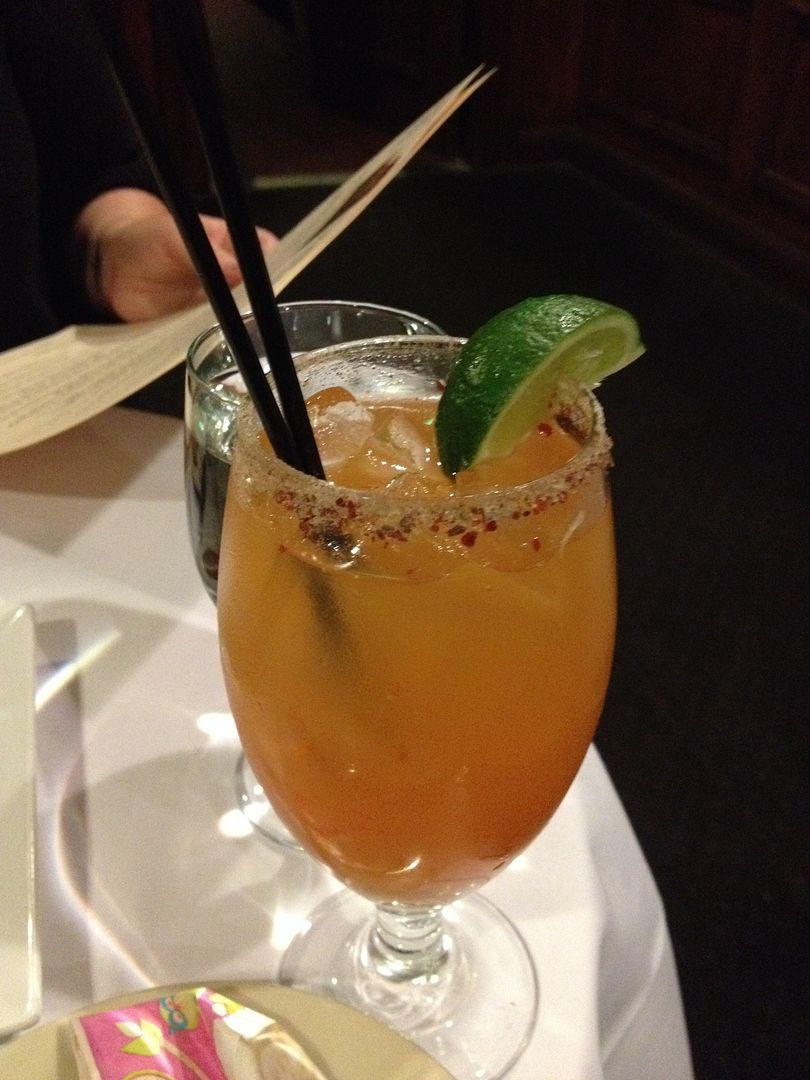 Here's our fancy salad: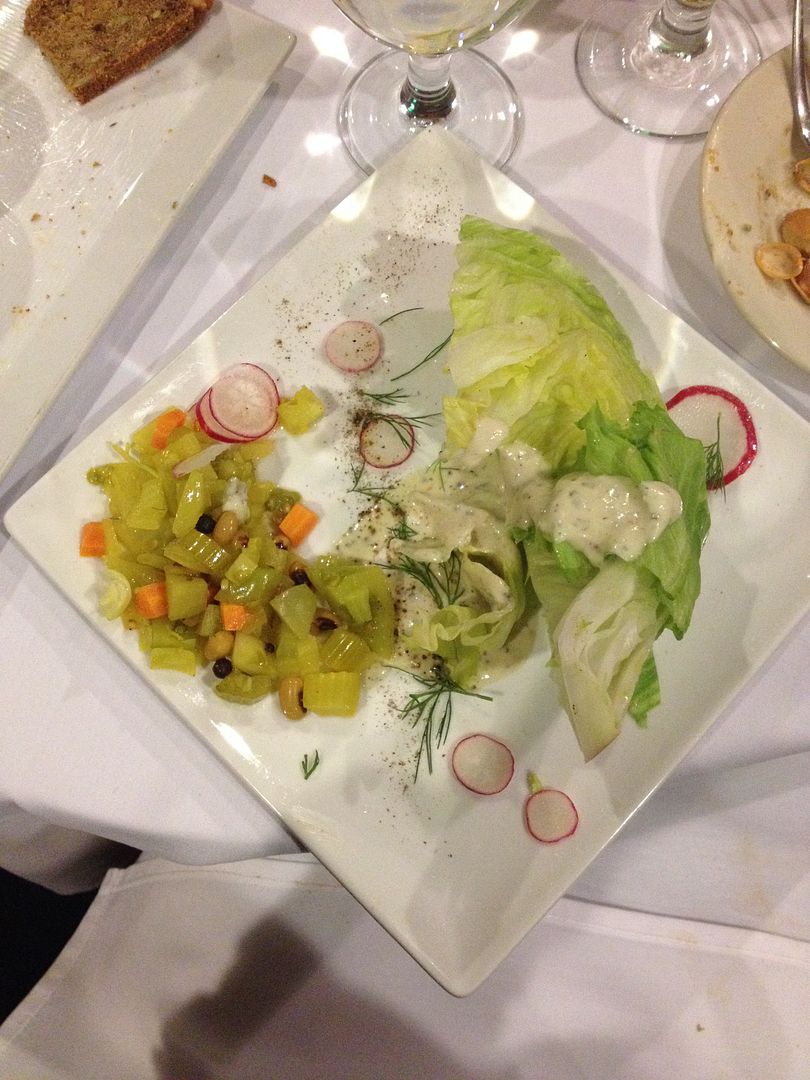 A crappy shot of my friend's nori catfish po'boy: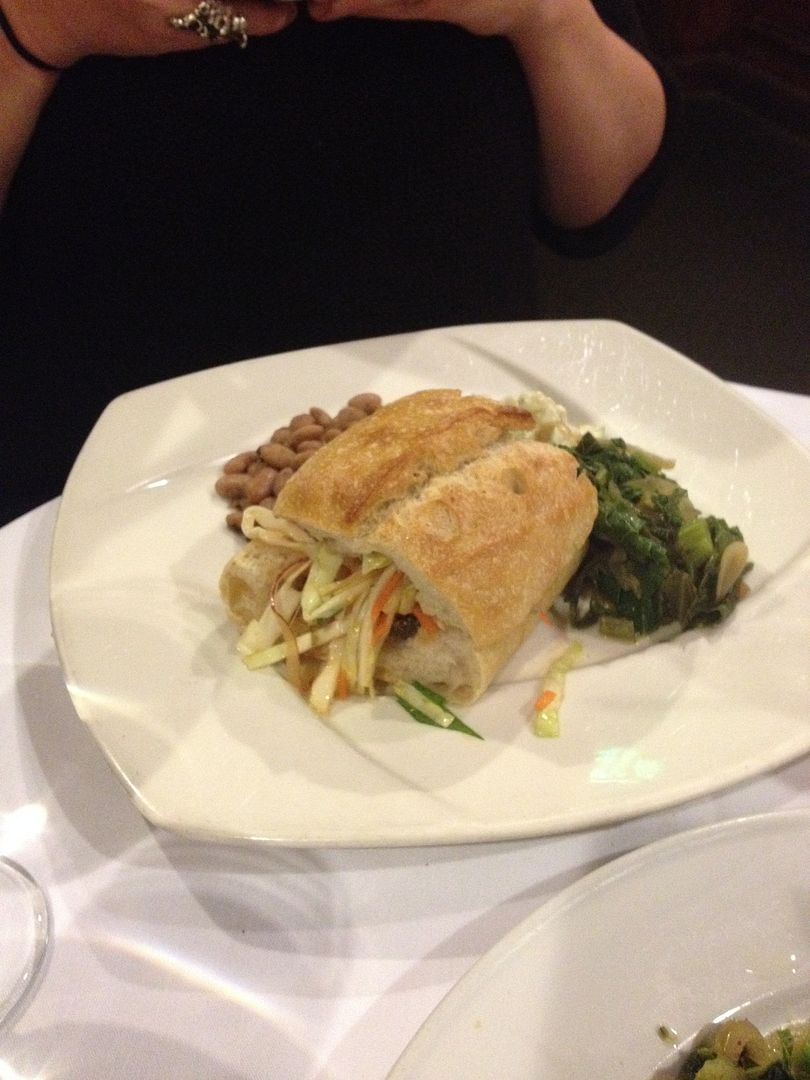 A better shot of my BBQ glazed tempeh
sans
peanut relish:
Dessert!!! An ice cream sandwich with a topping bar!