A while ago I posted some pictures of a cassoulet I made, along with my new Kuhn Rikon knives. They were red and polka dotted and pretty cute.
In case you're in need of new knives, these are a similar set, except they come with sheaths (which my set didn't).
They're animal print (giraffe, leopard, or zebra), and if I hadn't bought the polka dot ones earlier, I would be all over these.
The set has a chef's knife, a paring knife, and a mini-cleaver.
They're 15$, plus 5$ shipping, which is a pretty good deal, since a single small paring knife of theirs can run $10 alone.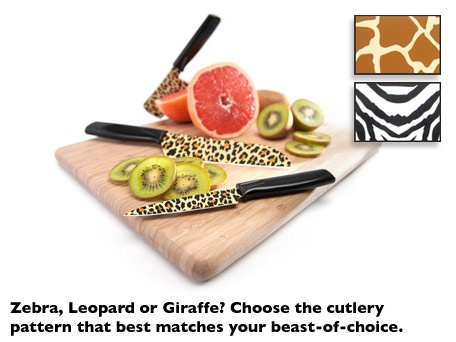 They should still be for sale until 10 o'clock Pacific time tomorrow, unless they sell out.
If you need new knives, and like these, they're at
www.woot.com
!