I made a zine! It's called European Vegan and it's a pocket sized guide to reading ingredient labels Europe-wide.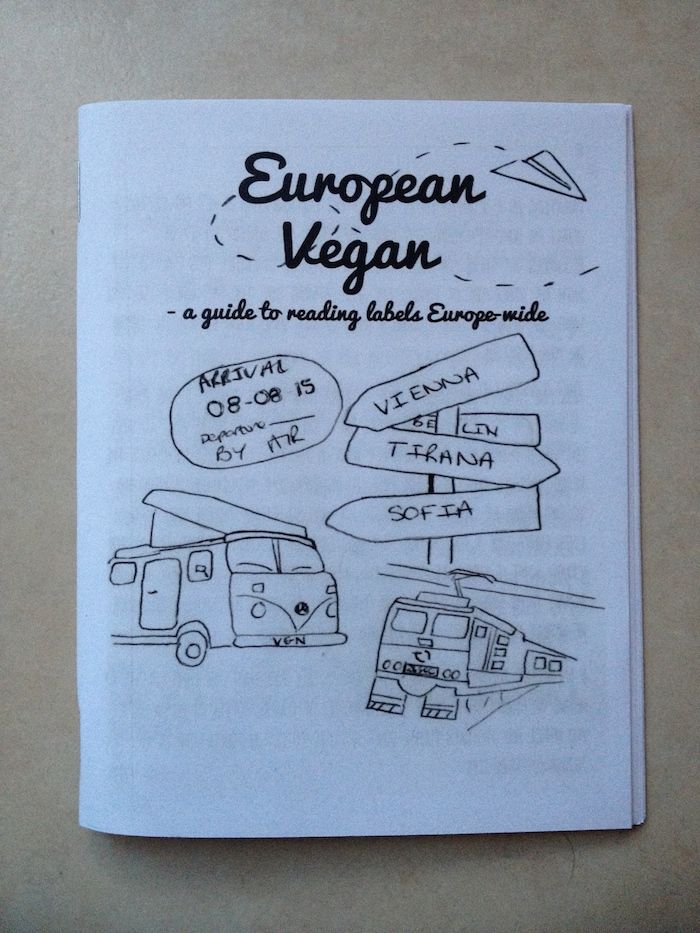 I've been making lists like these for years to help me read ingredient labels whilst I'm travelling and they're helped me find vegan churros in a Spanish hypermarket, fun snacks in Bratislava and to suss out which veggie sausages are egg free in a Belgian supermarket. I have a tonne of PPK and other worldwide vegans to thank (the thank you page is long!) for helping me check my translations and point out mistakes so you can trust that this isn't just a google translated guide. As well as including the translations for common non-vegan ingredients like milk, butterfat, honey etc it also includes translations for wool, silk, fur, leather and suede as well as a comprehensive E-number guide for non-european travellers who aren't familiar with the system. Here's a sneak peek inside!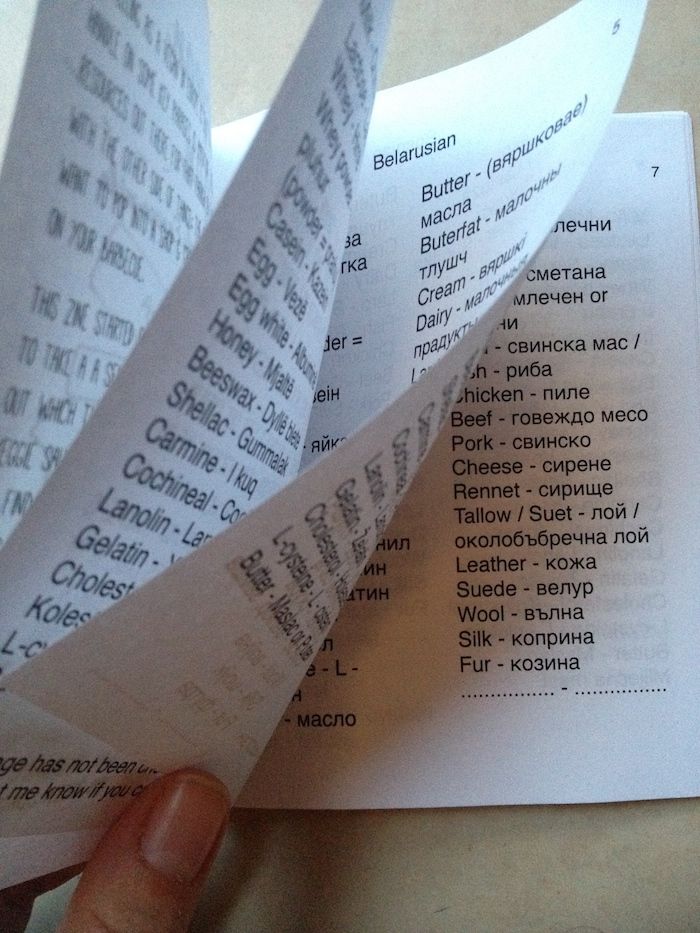 I'm selling the zine through my Big Cartel store
here
and they're currently shipping from the USA. 20% of the sale price will be donated to the League Against Cruel Sports. I'll also be selling the zines in person at Vida Vegan Con and I would love to get it into some worldwide vegan stores. If anyone reading this is interested in stocking them in their store or knows a store who might be interested I'd love to chat!