Another update!
View of the garden from the dining room window
View from the driveway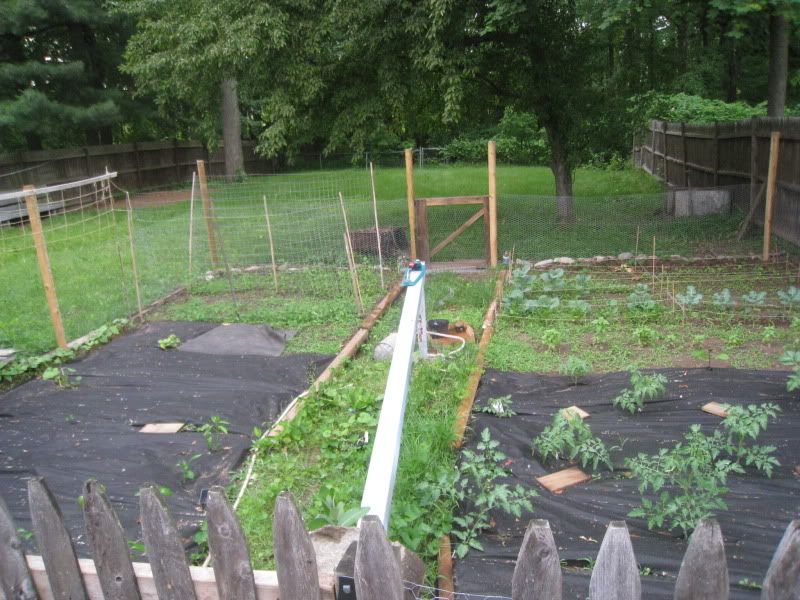 Yay! Put down some weed blocking black stuff!! I ran out though before I ran out of garden!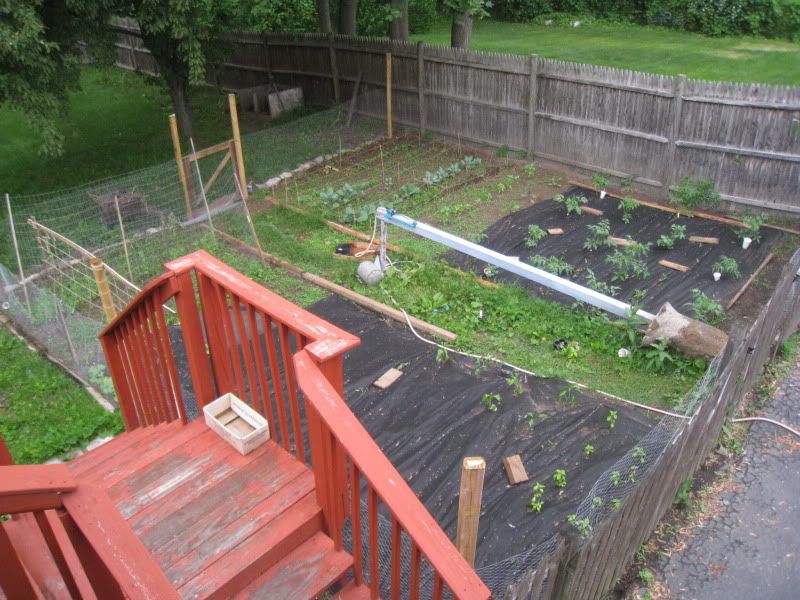 Tomatoes! Gonna stake 'em up this weekend.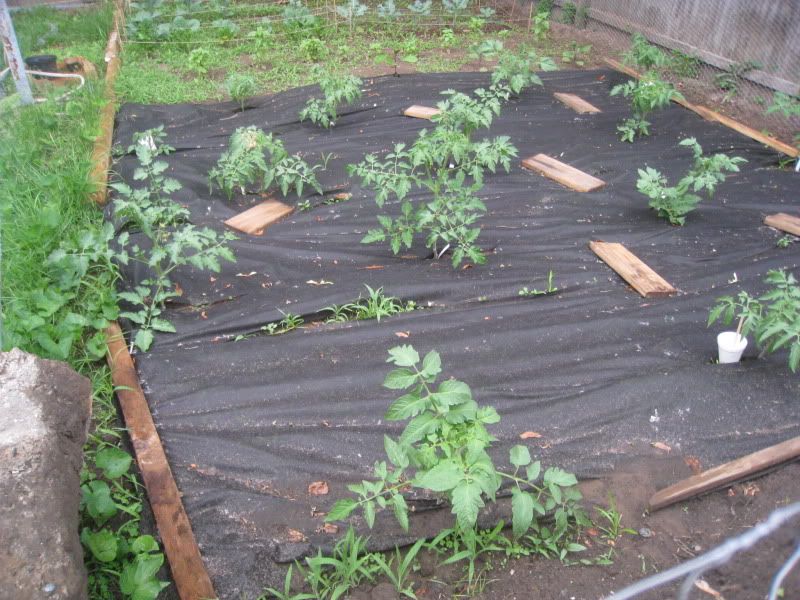 Cherry tomato flower!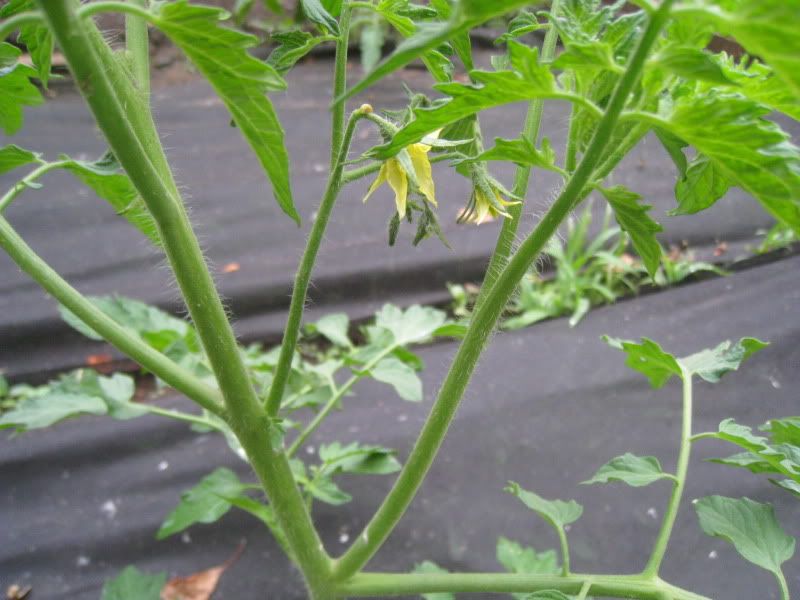 Basil and Peppers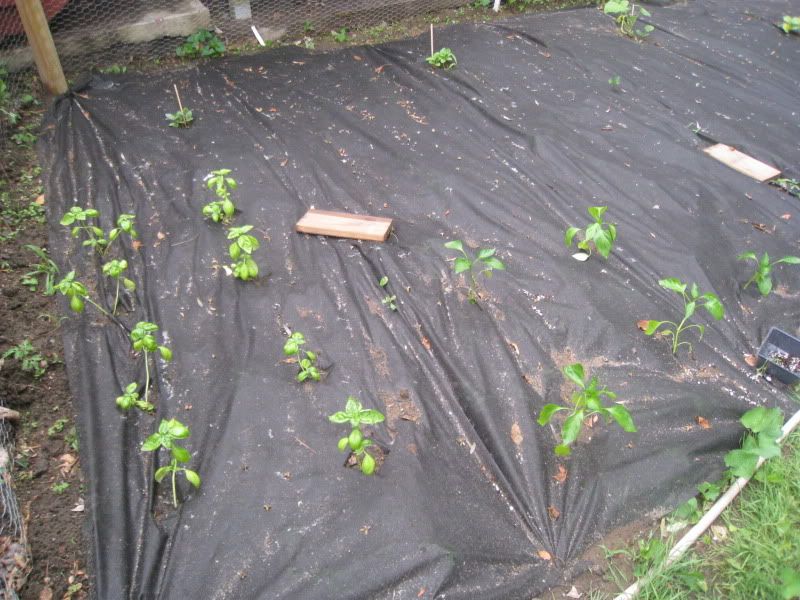 Squash and Beans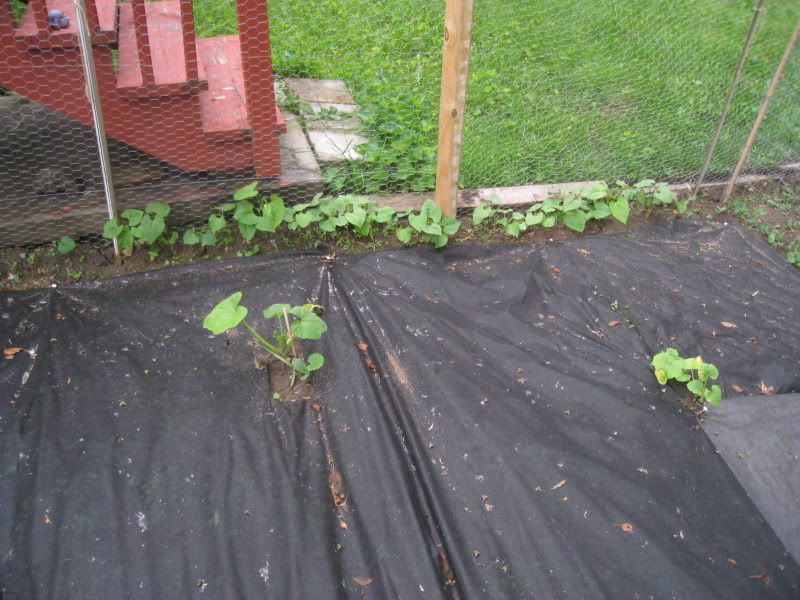 Peas and uh... weeds. I was worried because my peas stopped growing, but it rained yesterday and today (finally) and they seem to be growing again.
Kale and Cabbage and Broccoli and Cauliflower and Celery (and more weeds... another project for this weekend)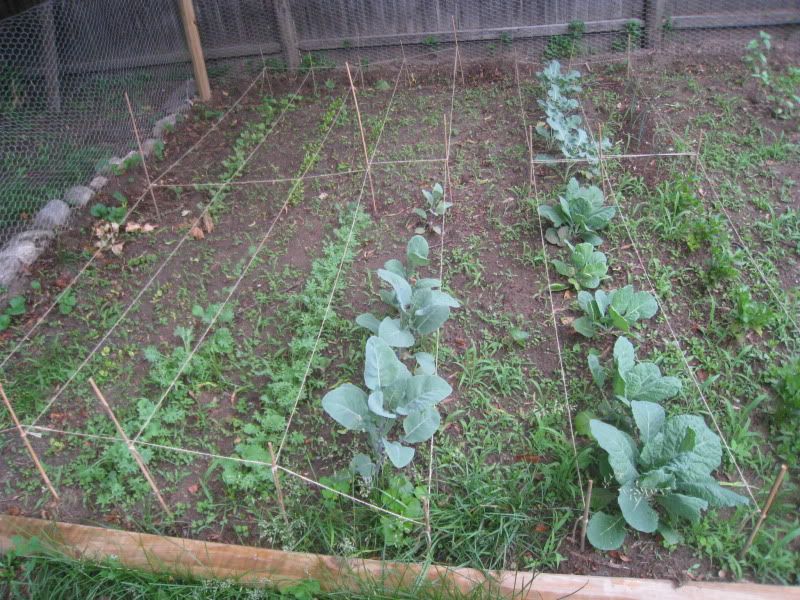 Kale is getting bushy! Yum yum