A little garden update....
Following what must be the most disappointing spring and start of summer weather-wise, I am finally confident that temperature will stay above 65 F so I finished planting/transplanting everything.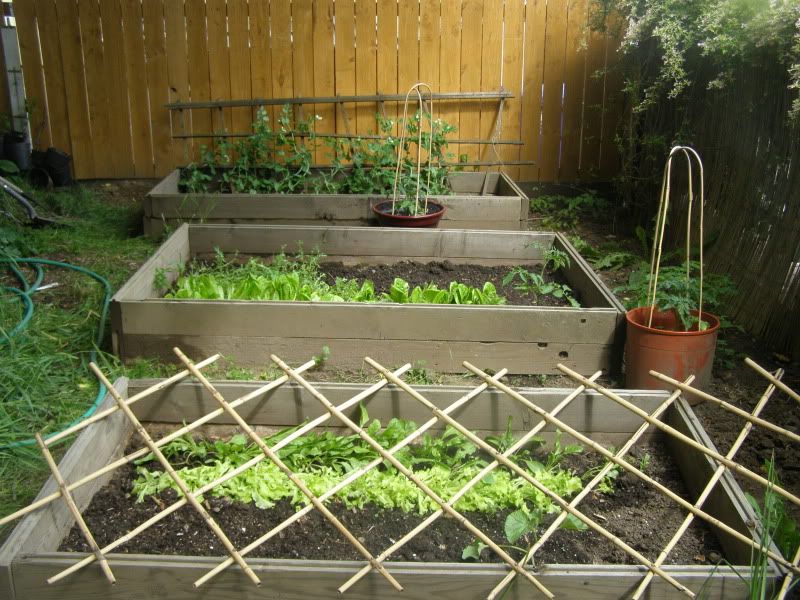 The first box has the cucumbers I finally got to plant, the long melon seedling to survive, and successive plantings of baby spinach. It's hard to rotate crops in my yard because of the size...there's only one good place for a trellis! However, this adjustable bamboo one has served me pretty well once you train your plants up there.
The second box has romaine lettuce, arugula and pole beans (just now sprouting). The buckets have tomato plants.
The third box has peas, chives and dill. There are a couple baby strawberry plants in between the second and third box.
Romaine with slug kegger.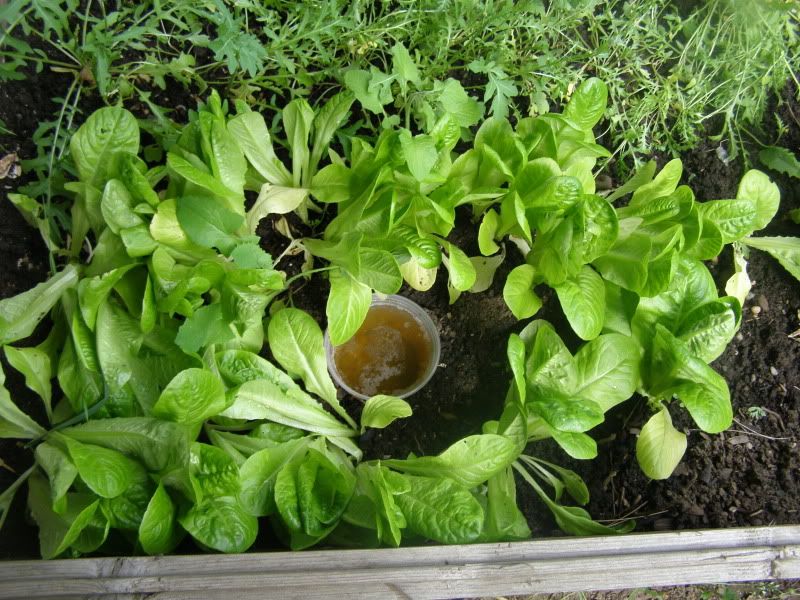 Muskmelon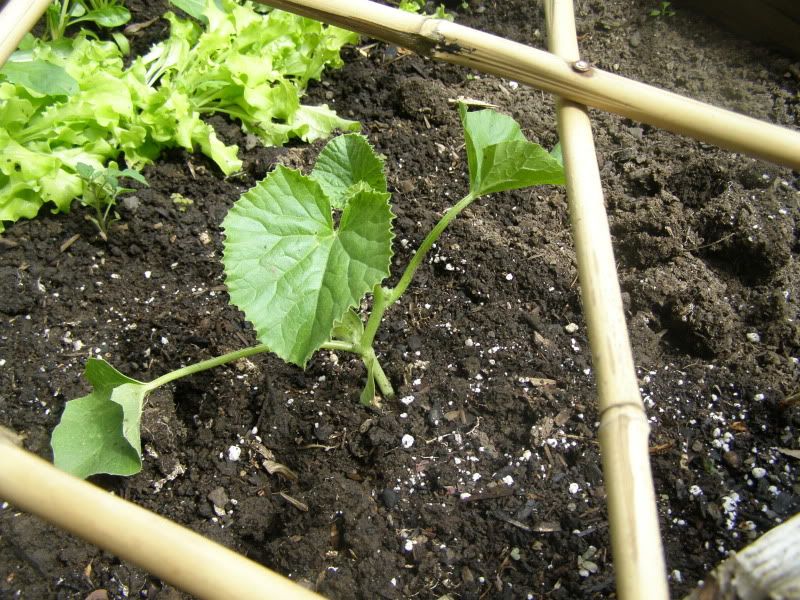 Not looking so hot right now, but slowly filling the steps with plants...peppers, chives and basil. Rosemary plant next to the steps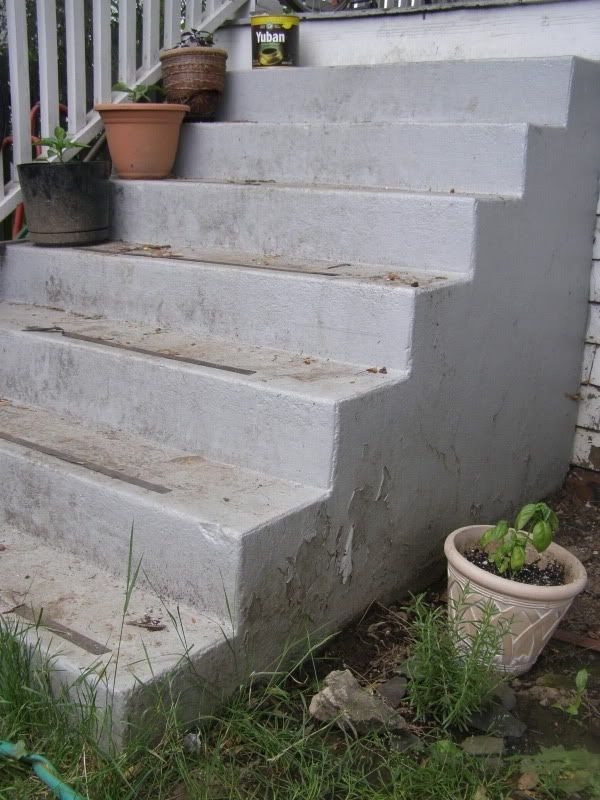 The mysterious inherited potato plant (was here when I moved in)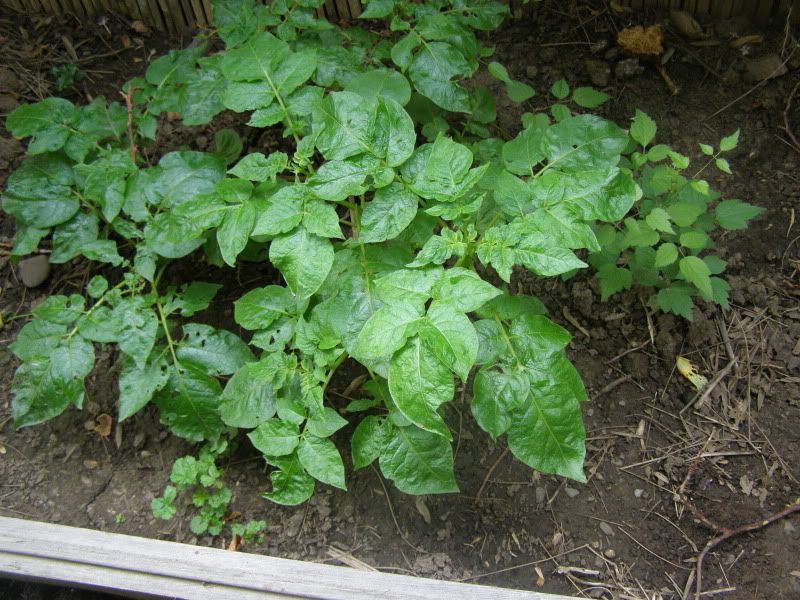 Mysterious potato!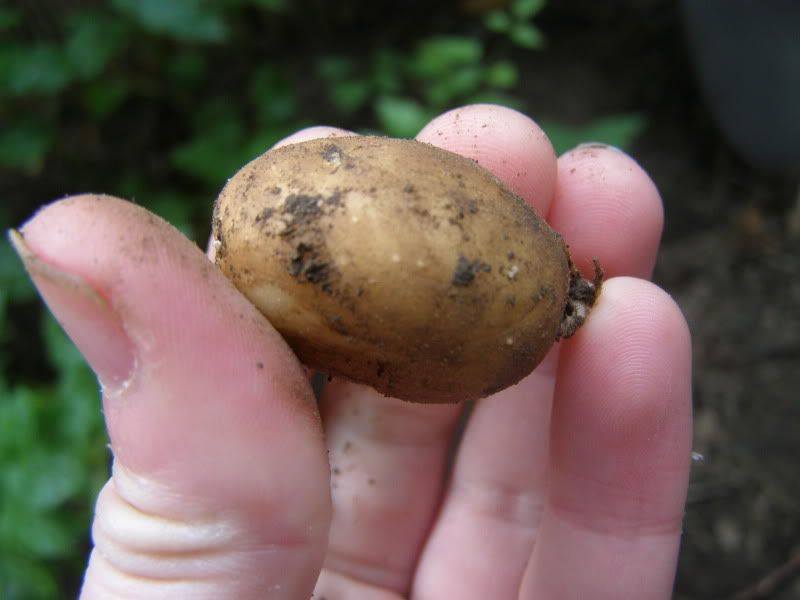 The whole kit and kaboodle!
Not pictured: compost pile behind the bush on the left and the strawberry plant in the hanging basket that I'm sure is on it's way to an early death. I severely underestimated how much water it needed up there in that tiny container. Boooo.
Really hope summer is on it's way now!

_________________


"Produce pot pie is my loved. I suchlike it with gust pastry on top tho', not a dry crust."