it's this thing. (and actually, this part is perfectly fine with the drainpipe going into the soil there. it's the part just out of frame to the right.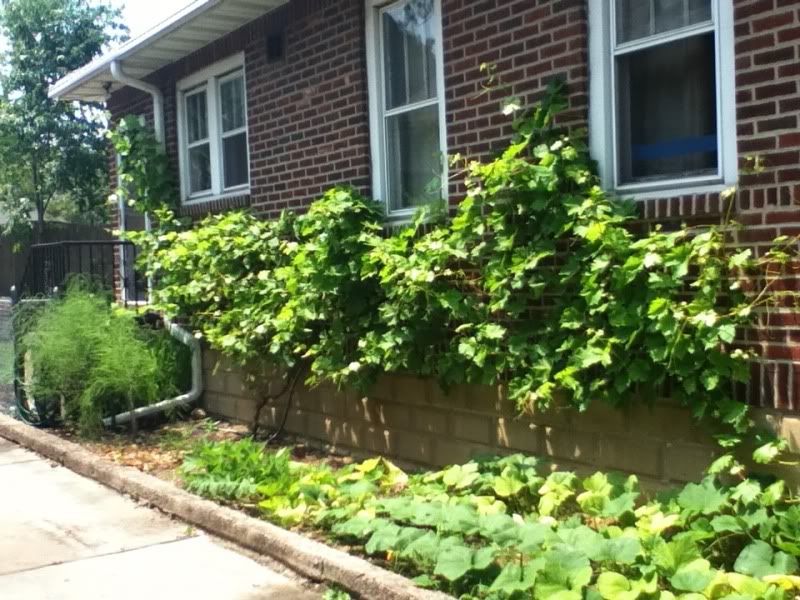 there was a 36 hour continuous storm the other day, and really, the leak wasn't all that bad. i think another 6 inches of height should help it not trickle down the foundation. normal rains would probably not be a big deal. (i'm going to put a rain barrel at that downspout near the leaks, but since that one extends to the neighbor's driveway, i don't think that's the problem. it was likely excess that didn't manage to make it into the gutters and flowed straight off the roof.)
i did narrow my search terms, and found this: (it was the only hit)
http://www.bobvila.com/posts/11380-craw ... waterproof
it mentions only putting soil, not compost. it won't be too bad, i remember finding clayish soil not too long ago. i'll just move the compost aside and move that back there. bonus, there'll be a spot where there's deeper compost. win-win.