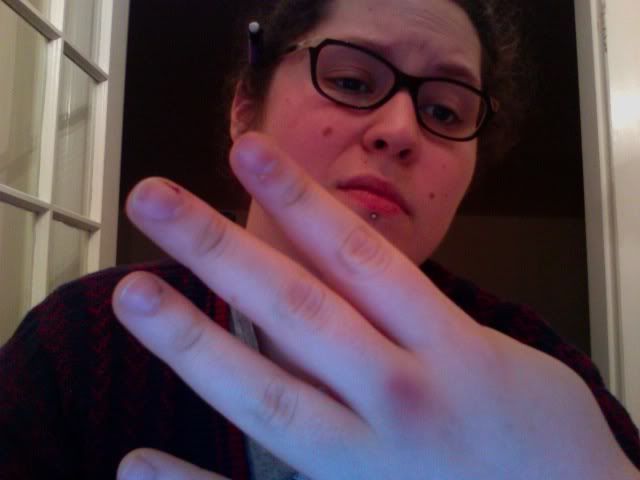 It looks much more intense in person, but in the middle of the day today I looked down and saw this weird dark mark on my hand. it kind of looks like a burn, but I haven't burned myself. it doesn't hurt, its kind of numb.
what did I dooo??
Also, it's been there for like 7 hours, its not just a red mark from knocking my hand in to something, it's actually kind of purple.
edit: excuse my disgusting bloody cuticles.