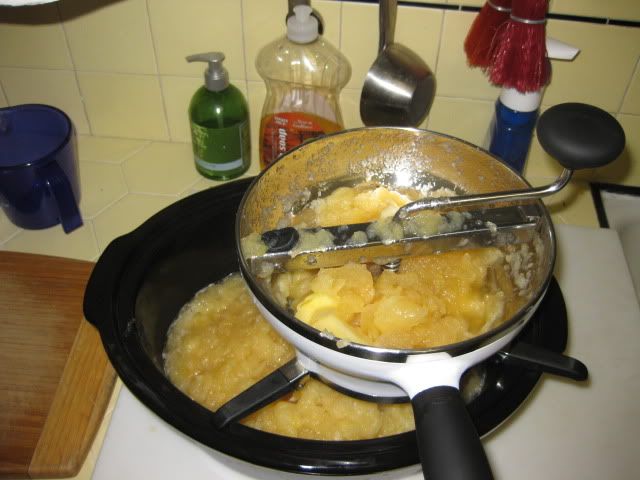 8 lbs of apples, roughly peeled, cored, quartered, simmered with 3 cups apple juice until just soft and put through a food mill into crockpot insert. I got a great deal on my apples from my farmers market apple-guy Miguel. They were seconds, which had a few tiny spots which I pared off, and I agreed to bring him a pint of the finished product next week.
Add 4 cups of sugar and your spices, in this case 2 1/2 tsp cinnamon and 1/2 tsp cloves. Stir.
The trick to crockpot apple butter: chopsticks! They let steam escape so the apple butter can reduce properly. Bring to a simmer on high, then reduce to low and cook overnight.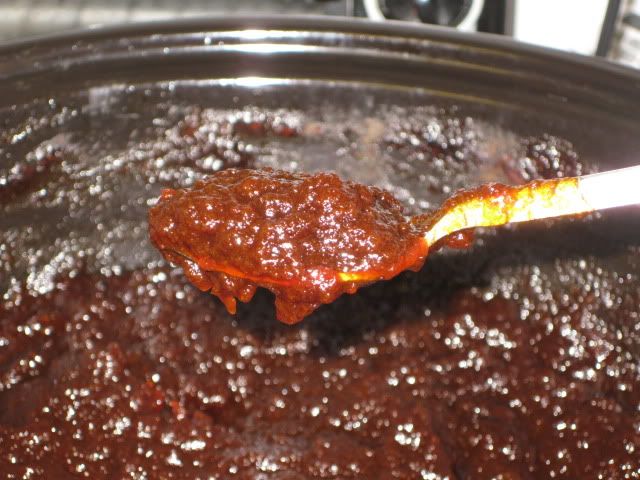 The next morning
Fill hot pint jars to 1/4 inch head space and process 10 minutes in a water bath canner. There are plenty of basic canning tutorials on the web if you're interested. I got 4 pints out of the 8 lbs of apples.