I'm starting a new thing wherein we make a fancy dessert Friday night so then we have delicious desserts to eat throughout the weekend. My husband is not entirely on board with this plan yet because he has to share in the work, but I've let him pick the first two things and they have both been AWESOME.
Maple Cupcakes from VCTOTW: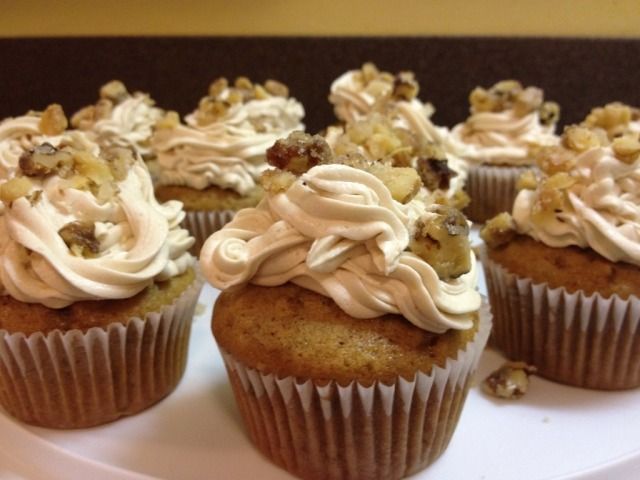 (I couldn't find soy milk powder for the recommended frosting so I did a buttercream and added maple extract - worked perfectly!)
And this is the Pucker Up Raspberry Pie from VPITS: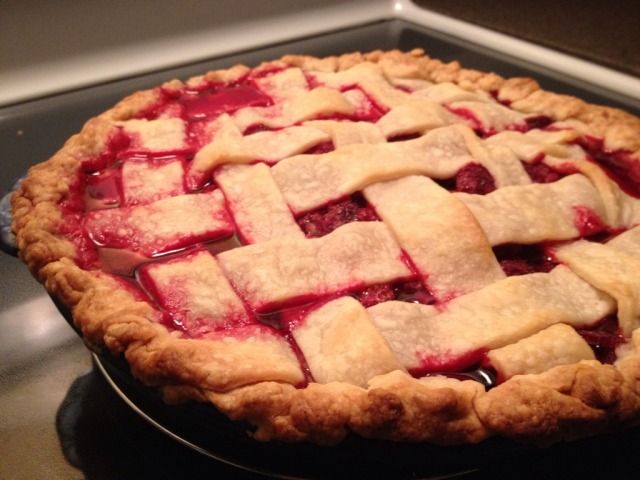 I really think that raspberry pie is the best fruit pie I have ever eaten in my life.