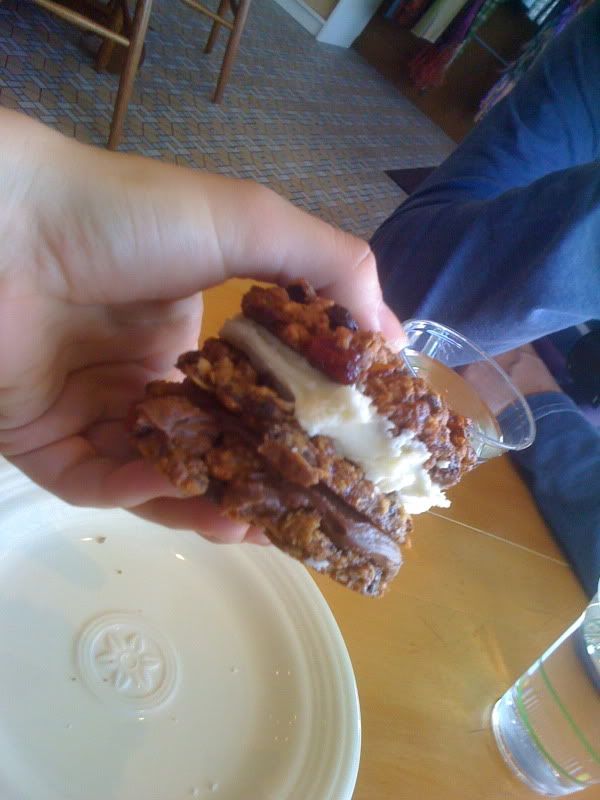 a triple-threat cookie sandwich from Raphsodic in Orlando. split with my boyfriend and even then it was overwhelming. but so damn good.
other delicious things from Raphsodic I didn't get, since the sandwich was enough of a $6 splurge D: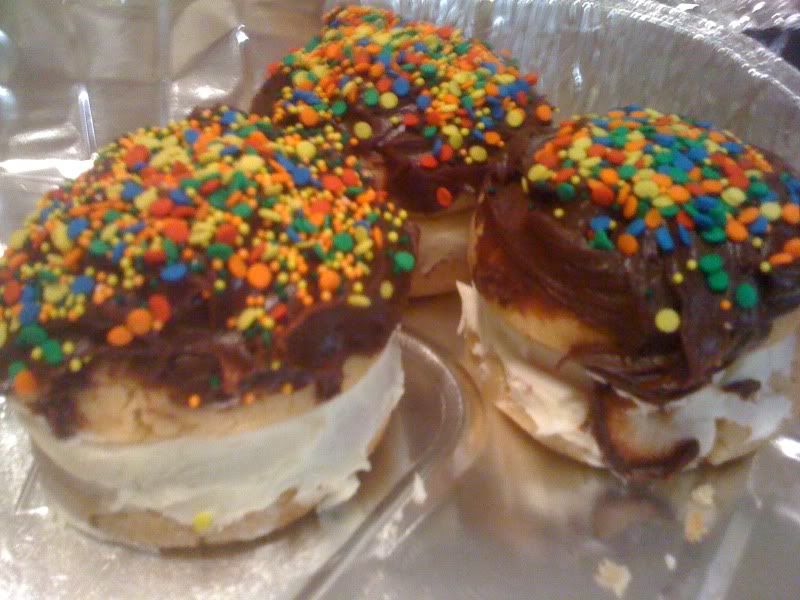 but! the bf liked it so much, he made his own. :>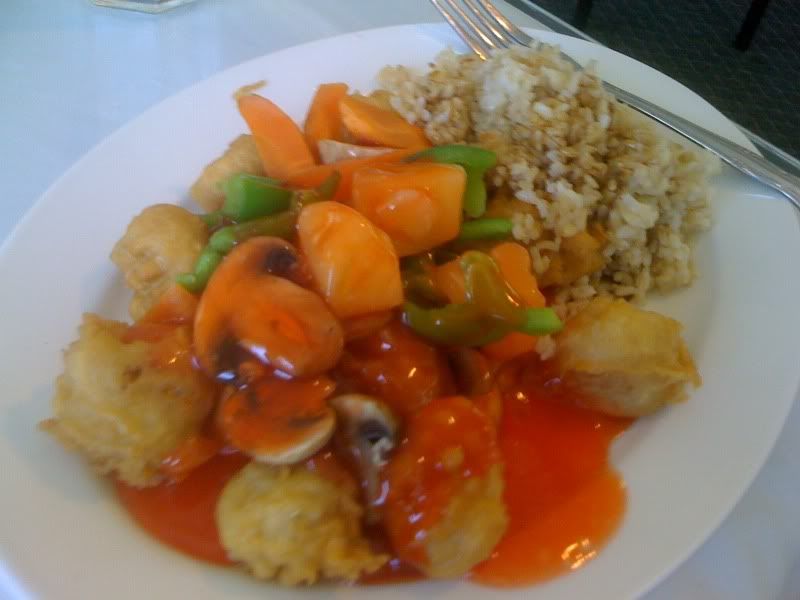 my first trip to Garden Cafe, an all-vegetarian and almost all-vegan Chinese restaurant in Orlando. I got curried vegetables and he got sweet and sour chicken.
chana saag over curried quinoa.
Mellow Mushroom pizza. I wasn't very impressed with the cheese. :/