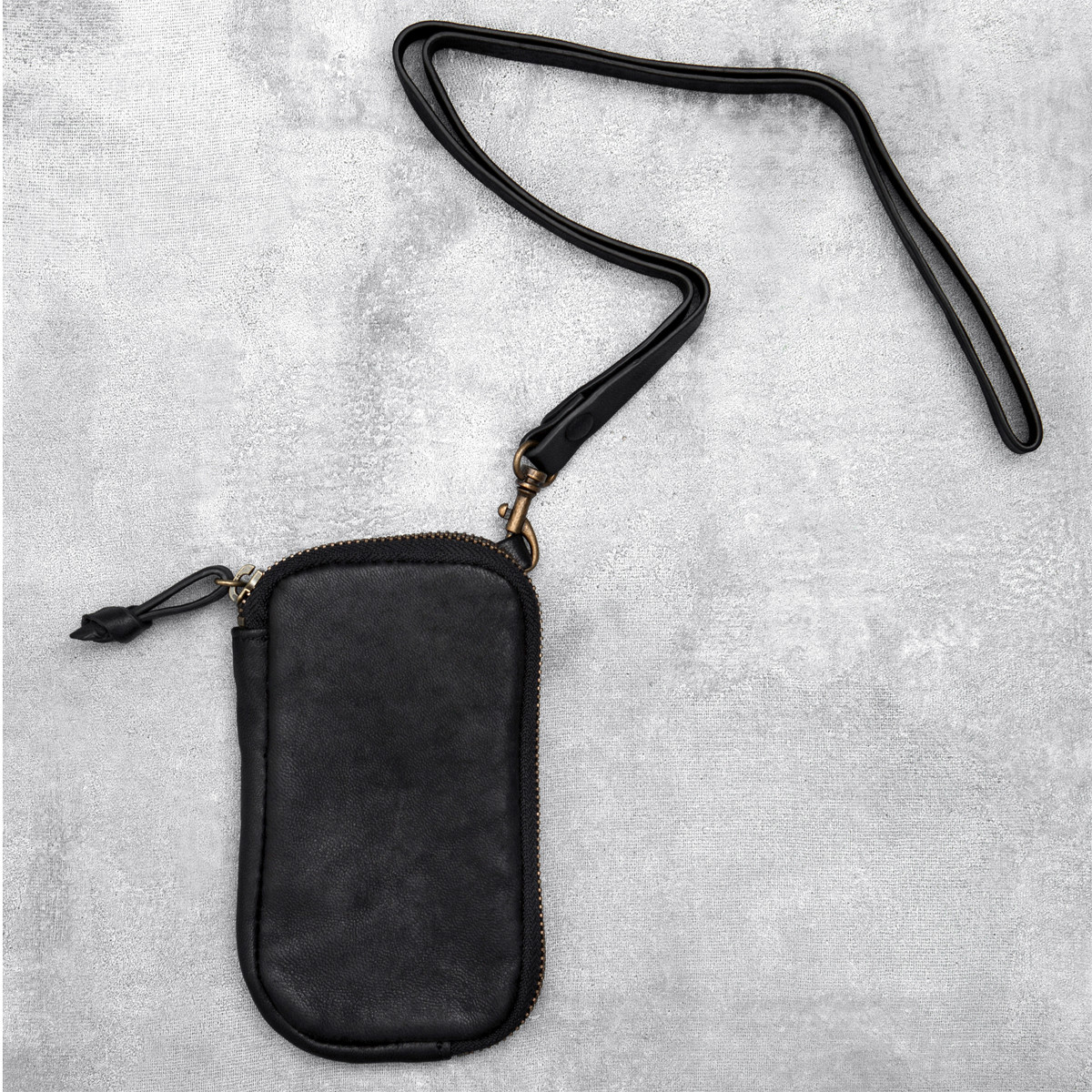 I borrowed my friends Yvonne Koné neck purse (made for iphone storage) when we were in Berlin a few weeks ago, and it made my life SO MUCH EASIER. Suddenly I didn't have to worry about losing my phone, getting it stolen while dancing at night and well, I'm an anxious character, so naturally I need one of these.
I thought it would be no big deal to find something like it (just, you know, sans the leather), but apparently it's practically impossible, or I'm suddenly suffering from bad googling-syndrome. Anyway, I thought that maybe one of you brilliant people could help out. I LOVE the design of it - the simplicity, the zipper, the placement of the neck string etc.
HALP. please! where can I get something like this?