Both meals are under or around $10 for two people, under 30 minutes and you can get the stuff at any store really. Boyfriend is urging me to get some photo set up going on due to crepe picture. With the limited lighting option in the kitchen and a cat that jumps on my unwatched food this will be tricky. I will try....but for now....
Citrus stir fry. I went crazy with the sesame seeds - sorry. It has Gardein up in the mix - the orange bits that I am not allergic to: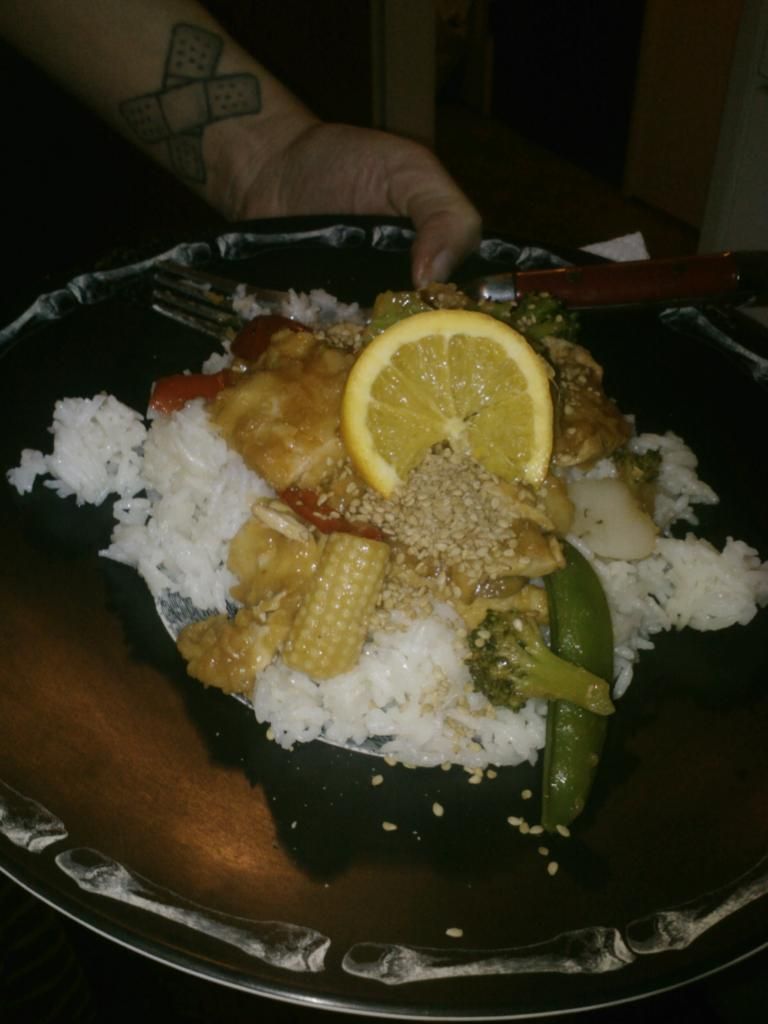 White people tacos - spicy sauteed kale and chickpeas...A departure from my traditional taco truck cooking, that is why my boyfriend called them White People Tacos! We both liked them and chowed down. Topped with guac and salsa. Served with rice and a mammary-looking lemon!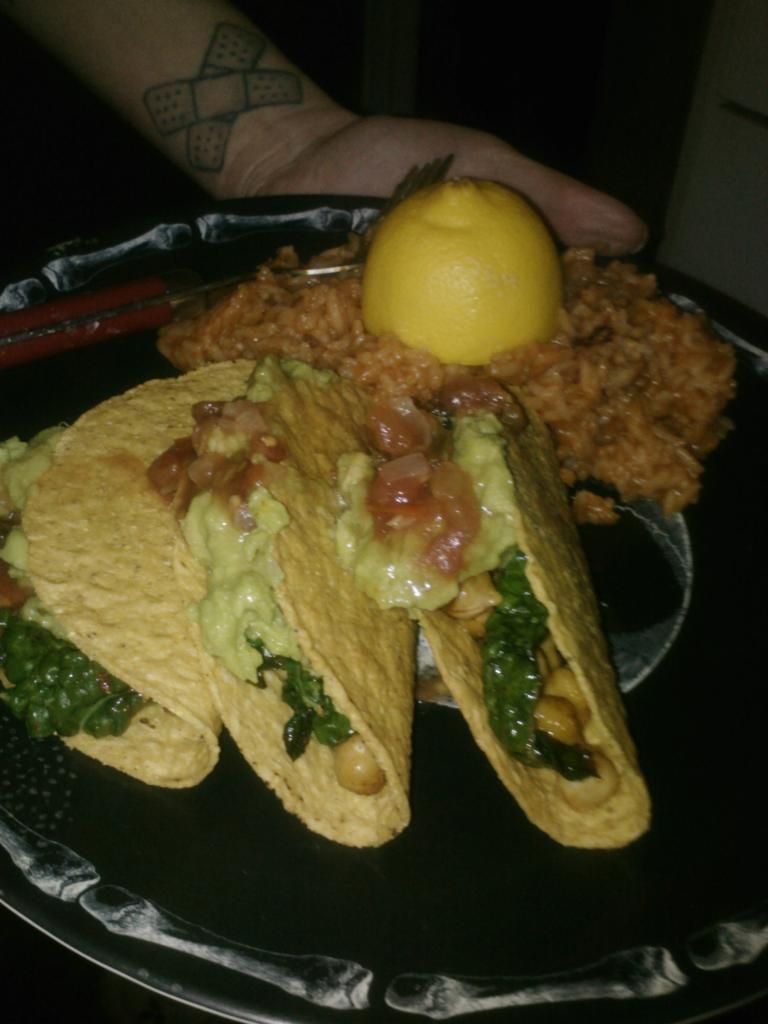 Info, tips, semi-recipes here:
http://www.missmuffcake.com/2013/02/cit ... tacos.html