Now you must congratulate me! (kidding, kidding).
Check out my nifty new toys that I am waiting to be delivered to my doorstep: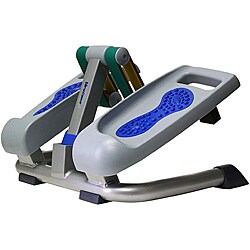 A health and wellness ActiveStepper. I am pretty excited to be able to do stairsteppy things while working at my bookcase (I can set up my work on top of my bookcase and stairstep! yay!)
and
a pedal exerciser! So I can sit at my table and work and pedal away!
I am so excited! school has resulted in less time to be active, so I figure this way I can be active AND get my work done...yay!
Do any of you all have these products? Thoughts?