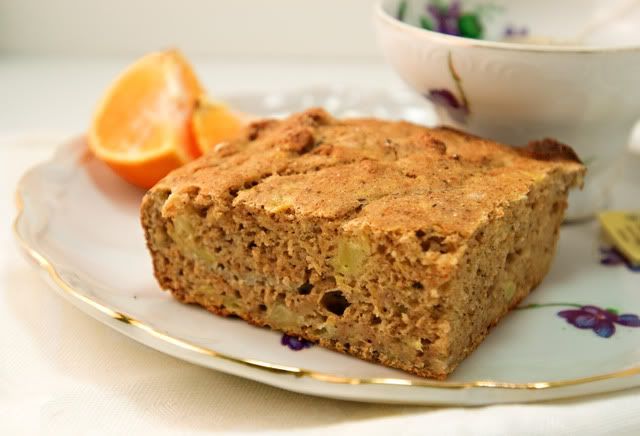 Recipe here:
http://melomeals.blogspot.com/2010/12/f ... anana.html
I love experimenting with healthy baking. Since I am making every bite count both calorie and costwise, I am using strange ingredients all the time and they usually work out.
I'll post the link to the recipe later on when I put it up on my blog. but banana bread had beans, psyllium husk, not fat and no sugar.. and it is gluten and soy free. When I bake these types of breads, using a 9 by 13 is the way to go. I have not had luck baking them into loafs and even muffins get a little strange ... with sugar and fat free baking, the tops can puff up with air and then deflate. Not good. The 9 by 13 pan seems to stop this... science wise, I think it has to do with the liquid in the recipe.. and I think the wide baking pan allows for more evaporation.